Live la dolce vita in one of out stunning Italian properties, from monasteries in hilltop towns in Tuscany to gorgeous villas, converted churches, or why not go all out and hire an entire Italian village for your group or family holiday, wedding, or birthday celebration? Read on to find out more about our favourites below, and see all our Italian holiday properties here.
An large Italian castle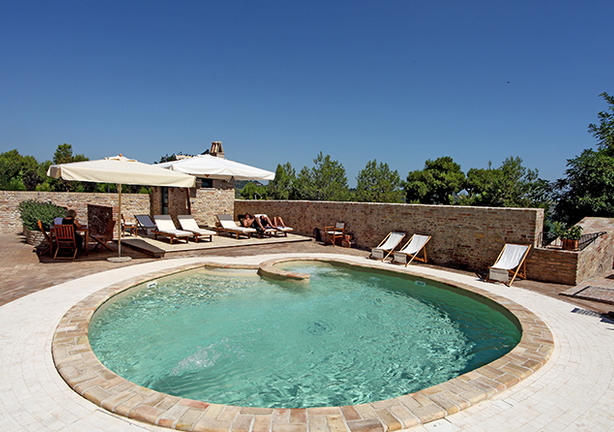 How about self contained apartments set within a castle occupying a splendid position in a hilltop village? Here up to 70 of you and your closest family and friends get the opportunity to live like locals in the village of Monteprandone, near the Adriatic coast on the border between the Marche and Abruzzo regions. You'll find 40 rooms that draw your group into a truly Italian lifestyle, where you will be surrounded by gorgeous architectural details across the centuries but also benefitting from a wide range of up to date facilities for total relaxation. There are restaurants, wine bars and pizzerias in the village along with special spaces in the castle itself for banquets and special celebrations too. And business groups can enjoy a private venue with a range of activities and other extras available on request.
The former monastery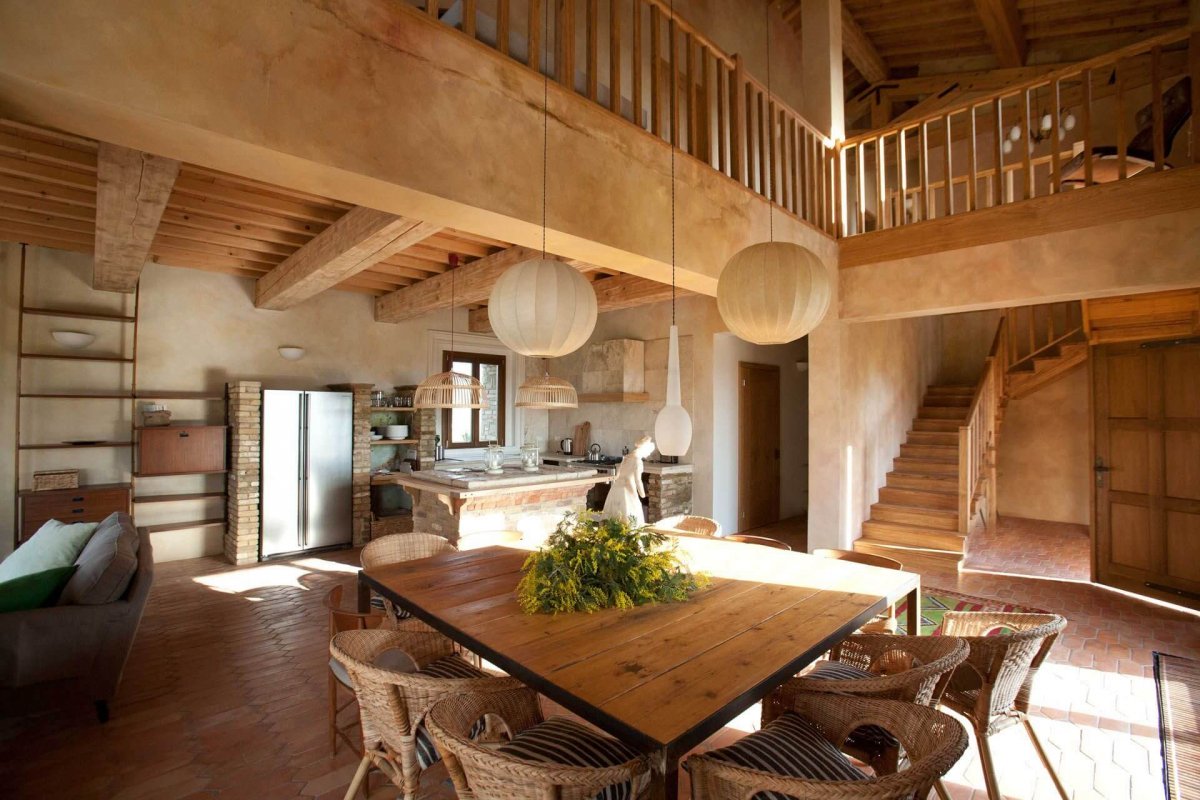 In the heart of historic Etruscan Tuscany, just 10 minutes from the incredible hilltop town of Volterra, this collection of apartments and one villa sleep up to 179 people, so you'll need to bring a lot of friends. Perfect for a wedding or an anniversary celebration, the beautiful buildings have a contemporary style with a rustic charm you'll love. Surrounded by vineyards and rolling countryside, the huge terraces are perfect for sundowner drinks, lazy lunches or long breakfasts. Some villas have their own private pools, and there's a shared pool area with sunloungers too.
A converted church and farmhouse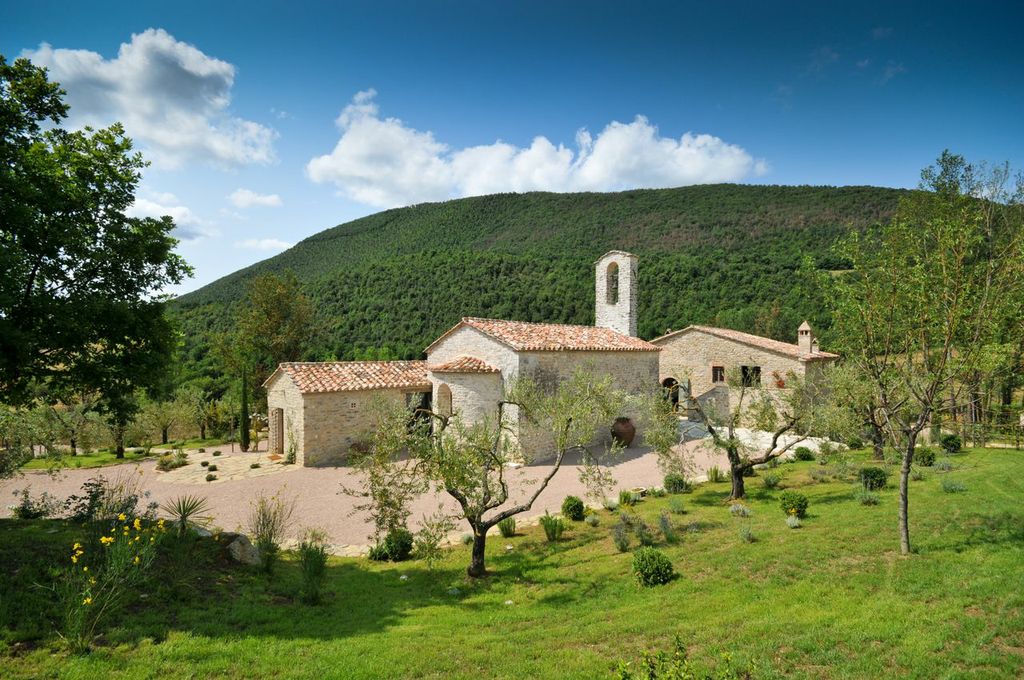 Surrounded by meadows and nestling in the hills outside Perugia, this restored Umbrian farmhouse and and converted church offer combined accommodation for up to 14 people in 8 bedrooms. There's a wonderful sense of history too, with a large sitting room containing a grand piano in the former church. Add in a gorgeous swimming pool surrounded by shady loungers outside, along with beautiful outdoor dining spaces and a grass tennis court and this place should be game, set and match. You're also only minutes away from an award-winning winery, so trying out the local produce should definitely be on your itinerary.
An Italian pick and mix; farmhouse, cottage and barn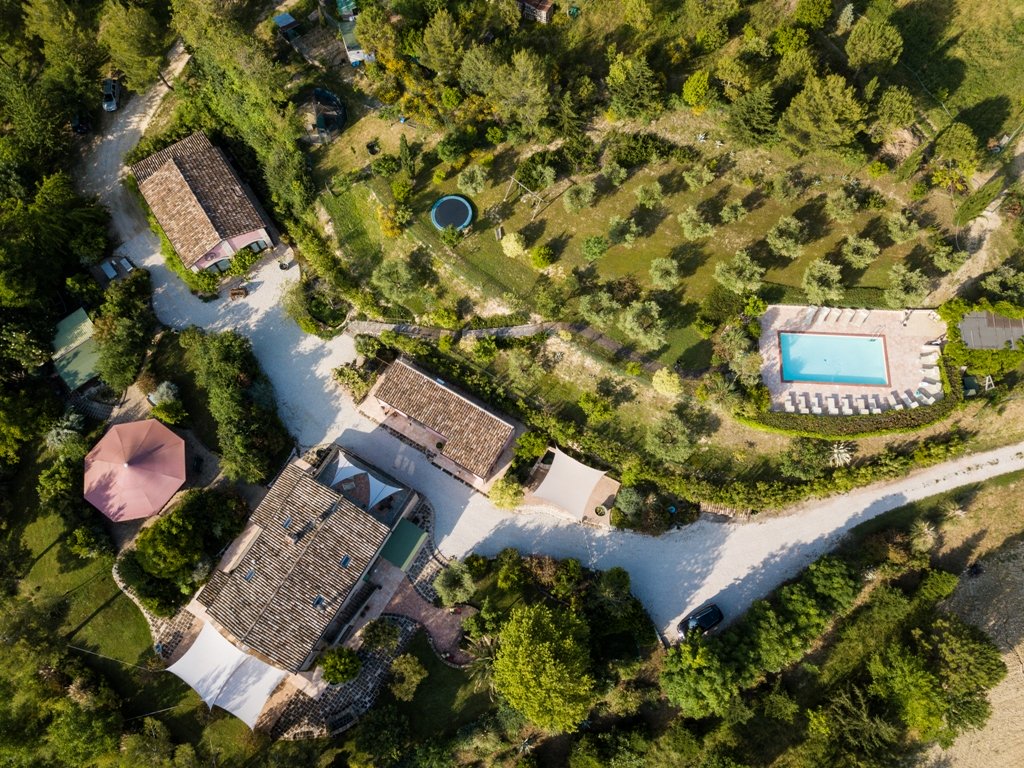 A stunning group of properties in the Le Marche region of Italy, only 15 minutes from the Adriatic coast, Villa Pomegranate is perfect for large family get-togethers, birthday parties and weddings. Three traditional Italian buildings have all been beautifully converted to sleep 28 in total (18 in the farmhouse, 5 in the cottage and 5 in the barn) so it's great if you're a multi-generational group, or just away with friends who like their own space. In the garden you'll find a huge patio, panoramic roof terrace and stunning swimming pool. And there's a choice of restaurants and shops just 1.5 miles away.