If you're going on holiday with a large group of friends or family, the thought of cooking might feel daunting. You want to wow everyone with your impressive cooking skills, but you've never scaled up for such a large group before! From what to cook to how to prepare the food, we've got some tips and tricks to help make the process as smooth and as stress-free as possible.
1. Keep things simple
Cooking for large groups is not the time to start experimenting with Raz El Hanout unless you're a Middle Eastern cuisine connoisseur! To avoid unnecessary stress, it's best to stick to the recipes you know, If you cook something that you've tried and tested then it's much easier to scale up. Even uncomplicated meals can be made into showstoppers with some presentation tricks.
2. Cook a crowd pleaser
Take some time to really think about the audience you're cooking for and what everyone will enjoy. Does Grandma like a spicy Lamb Madras? Possibly not. Are the kids going to eat vegetable stew? Not without a fight. It doesn't have to be too basic but cooking a crowd pleaser is the best way to make sure no-one leaves the table disappointed.
Although you can't please all of the people all of the time, there are some meal ideas that you know everyone will enjoy. For example, why not try a "make your own pizza" night? Here's some more meal ideas for your family celebration.
3. Make something that's adaptable
Let your friends with dietary requirements know that you haven't forgotten about them. Make something that could easily be adapted for vegetarians, vegans, or those who can't eat certain meats. Lost for ideas? Have a look at these meal ideas designed to please both meat eaters and vegetarians.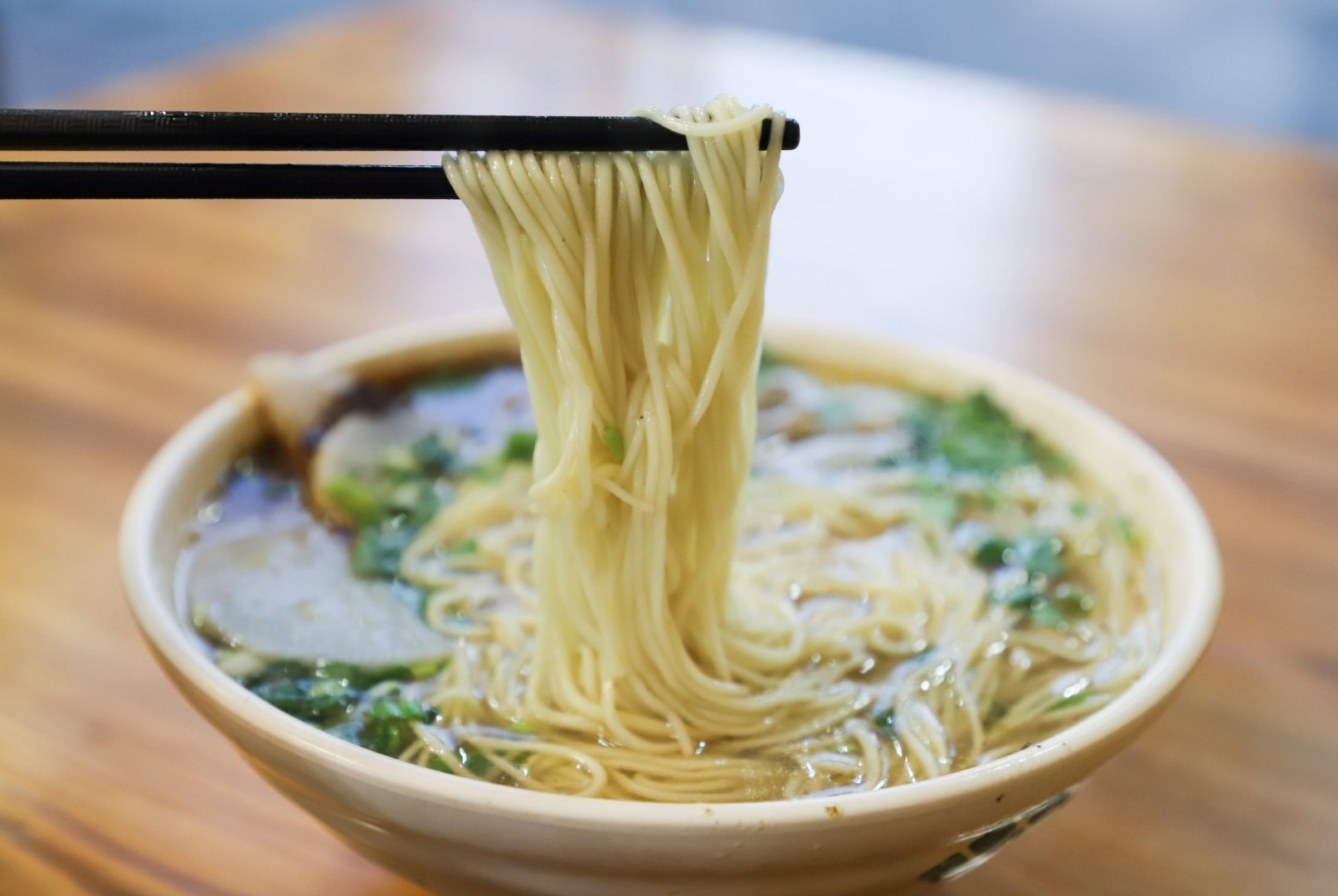 4. Plan/Cook ahead
Do as much preparation as you can in the days leading up to your trip away, whether that's peeling and freezing veg or cooking a few child friendly treats so you can focus your full attention on the adult menu. Any planning and prep you fit in before you go will save you time and stress, leaving you to enjoy your holiday all the more.
5. Invest in a slow cooker (or two)
Using a slow cooker is a great option for delicious and homely food, particularly in the winter months. You can leave your meal cooking during your day's excursions, return from a long hike to find a melt in your mouth pulled pork loin ready and waiting to dish out. A slow cooker is ideal for cooking hearty stews, flavoursome chillies and delicious curries. Find some recommended slow cooker recipes here.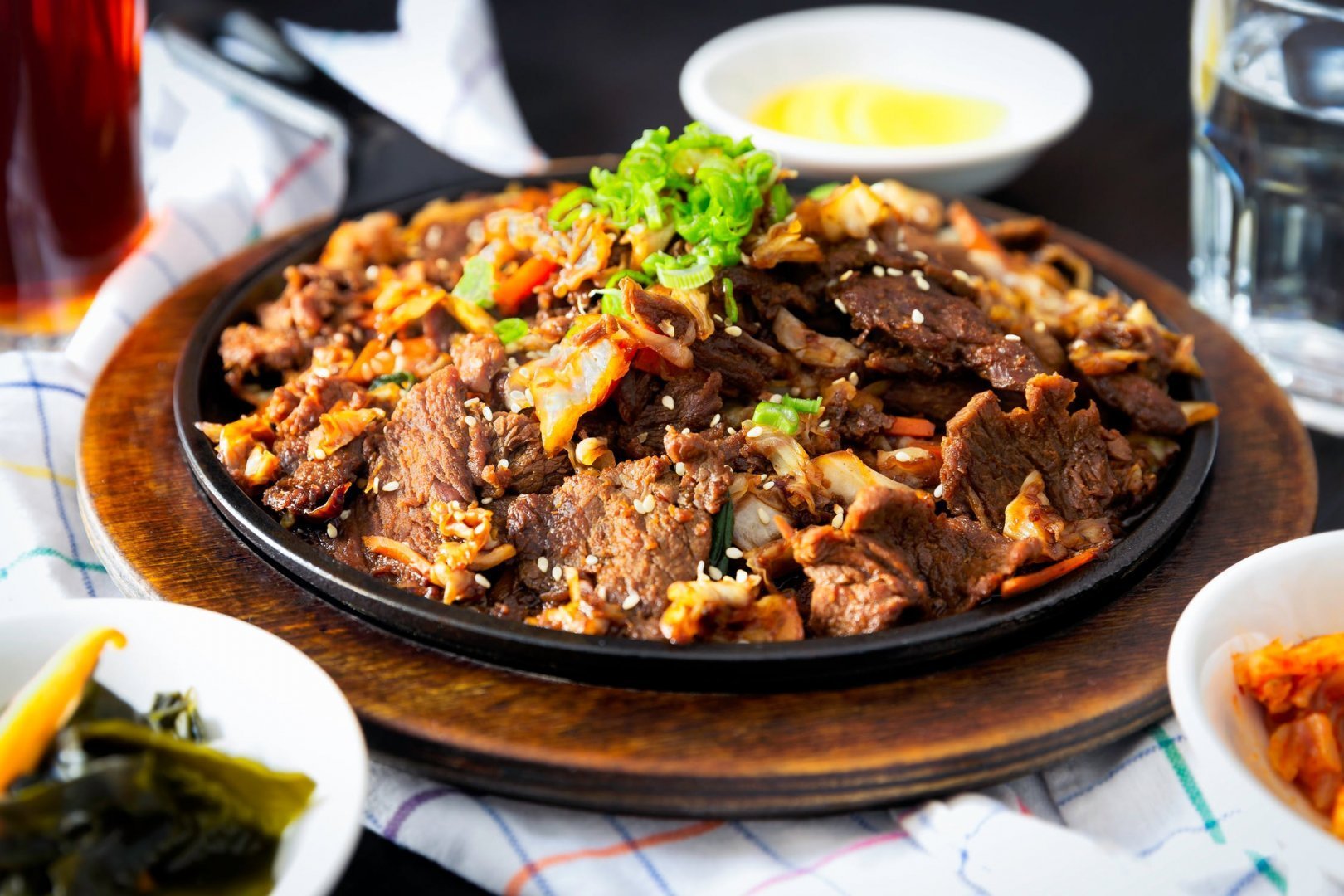 6. Make everyone your sous-chefs!
Give small tasks to other members on your trip. Delegate a table as a peeling and grating station or get someone started on the salad or any side dishes. After all your focus should be on the piece de la resistance. You should find that most people are happy to help if it means they can get their dinner faster!
7. Use a buffet approach
This isn't a 5-star hotel, and, usually, no-one's expecting you to lay out your finest china. Set up a buffet outside and let your guests serve themselves when they're ready. A buffet approach can help foster a more relaxed, holiday feel.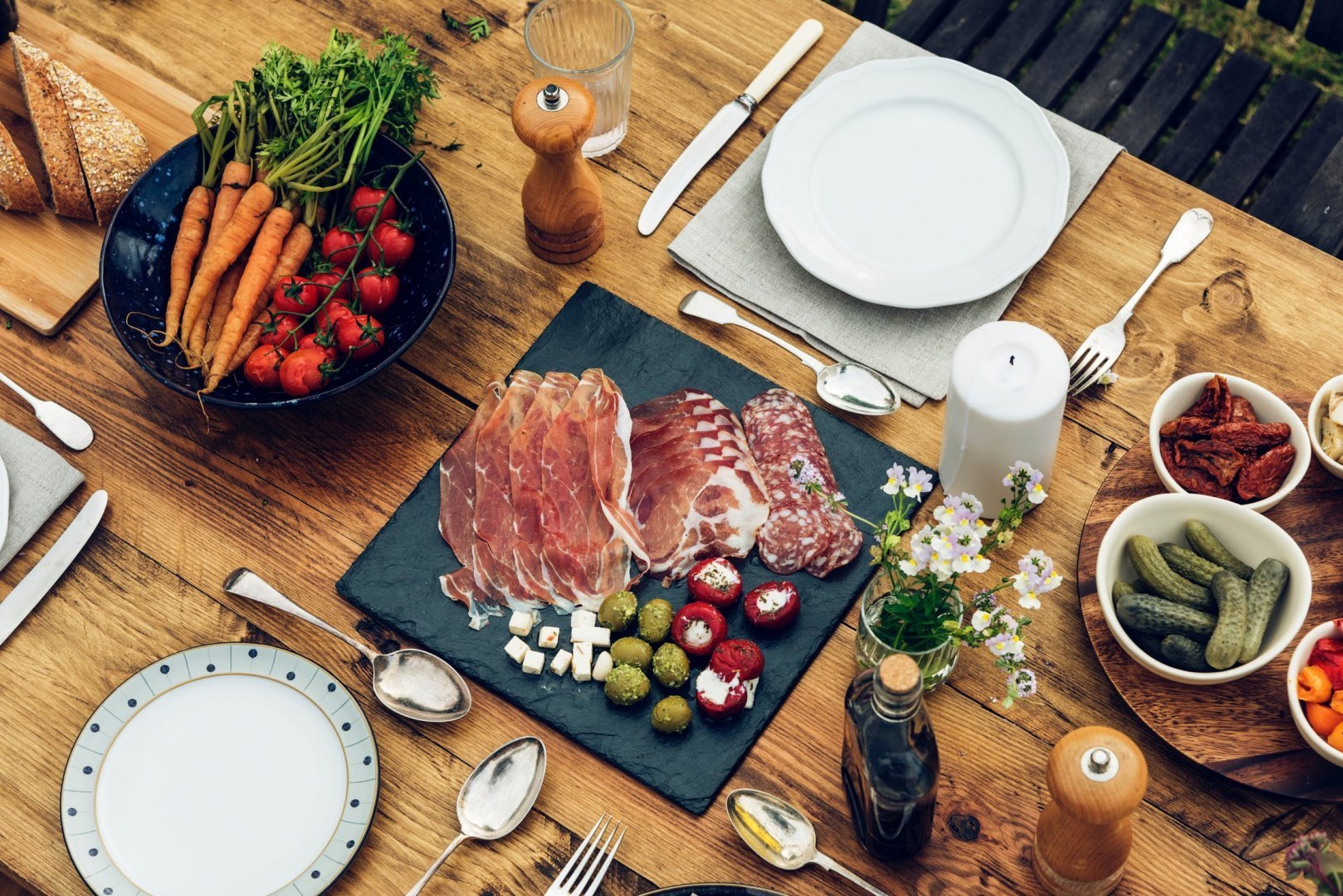 8. Finger food essentials
Although your main meal might be the showstopper, putting nibbles out can keep your guests' hunger at bay and stop ravenous youngsters from pestering you in the kitchen! You don't need to go too elaborate, think crisps, olives and cheeses, they always go down a treat.

Don't let money worries get in the way of enjoying your holiday! Download our budgeting spreadsheet designed to help you make the most of your holiday funds.