You've been tasked with planning the family gathering and, so far, you've organised every minute detail to a T – congratulations! However, you wouldn't want to spoil the occasion by forgetting something that could make the difference between a good family celebration and an unforgettable one (for all the right reasons!).
Here's some genius suggestions of things you may not have thought to bring, but would be more than worthwhile stuffing into your suitcase; you never know when they may come in handy. As the Scouts say, always be prepared.
What you should bring to a family gathering
1. A pack of cards/Favourite board games
How many times have you been away and thought 'I wish someone had brought a pack of cards!' Card games are ideal for airport delays, rainy days or just to while away that in-between time when your cousins are taking too long to get ready!
Task each family unit with bringing their favourite board game and you're sure to get an array of classic titles for everyone to enjoy during your stay. Just remind the overly competitive sorts that Trivial Pursuit is just a game…
2. Bluetooth speaker
Sometimes you want a little bit of music to accompany your mornings making the perfect poached eggs, jazzy evening dinner parties and the end-of-holiday grand celebration. Although many properties will have a speaker system, it's always best to have something portable to fall back on.
Planning a successful family gathering requires organisation. Download the Ultimate Budgeting Spreadsheet for Family Celebrations and make budgeting and splitting the costs simple.
3. 4G router
It's worth double checking that your accommodation has WiFi – many modern families would be lost without it! However, just in case the WiFi isn't good enough to stream the biggest football match of the year, many phone and broadband companies offer portable 4G routers that give you, and the entire family, WiFi on-the-go.
4. First aid kit
Just in case (because accidents do happen), come fully equipped with a well topped-up first aid kit. Some things you shouldn't forget to include:
Plasters in a variety of shapes and sizes, for a variety of bumps and bruises
Painkillers like paracetamol and ibuprofen
Antihistamines – especially in the warmer months!
Sun cream and after sun
5. a camera to document the occasion
Sure, most smartphones have decent cameras, but don't limit yourself when you're documenting the trip! From GoPros, to fancy DSLR cameras, to disposable cameras for a vintage-themed throwback, now's the chance to bring out your inner photographer. Additionally, tripods are useful for taking group photos as everyone loves a self-timer!
Expert tip: Ask the resident family photographer to bring their drone, or invest in a cheap one for really unique images and footage.
Once the trip is over, bring all the images together into a digital photo album. Create a shared cloud folder for everyone to upload their images.
6. Essentials for travelling abroad
Is this family occasion taking you international? Don't forget the plugs may be different – bring multiple adaptors for all your devices (as well as spares for those who're likely to forget!).
Phrase books and travel guides are useful for getting around. And don't forget the key to all overseas travel – your passport!
7. A football (or rugby ball)
Whatever sport tribe your clan subscribe to, a football or rugby match is always good fun for all ages, getting all generations in the mix and having a kickabout.
Adverse to sport? You're in luck – this is your time to relax! Just make sure everyone keeps the ball well away from windows.
8. Beach gear
If you're heading straight for the seaside, make sure you're prepared with everything you need to ensure everyone's comfortable, safe and having fun. Blankets, towels, deck chairs and seating are something to consider – especially for older members of the family who may not be so comfortable sitting on the sand.
Wetsuits, body boards and surfboards are brilliant if you have them but if not, don't worry – research where you can rent them for the day or for the week. There'll be plenty of instructors around to offer beginner lessons for those new to hitting the waves, too.
Those conscious about spending will also want to bring packed lunches, cool boxes for keeping your drinks cold and refillable water bottles – they're ideal for your pocket and the environment!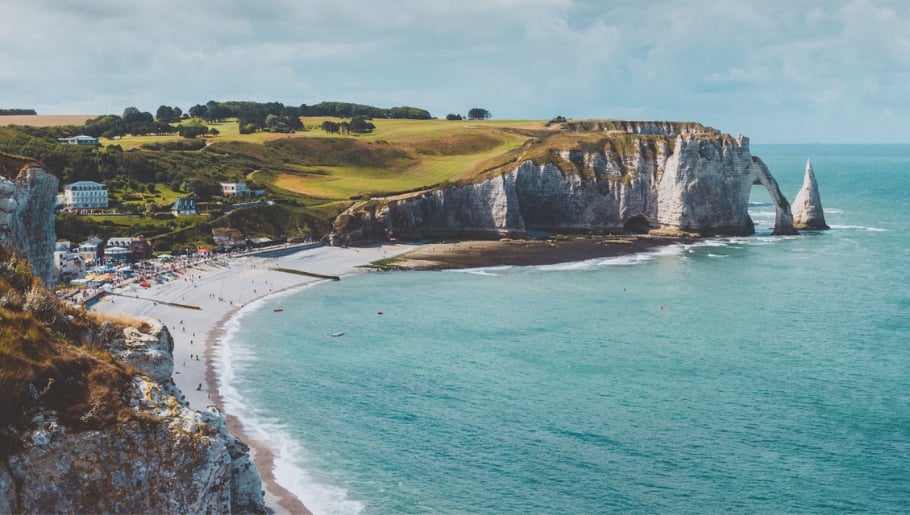 9. Essentials for your pet
If the family dog is joining you, you'll need:
A lead, both long and short
Food and bowls
Favourite toys
A dog bed
Poo bags (don't be that owner!)
Pet hair roller so not a trace is left
Expert tip: Before you bring your pet, double check with your GroupAccommodation.com host and get the all-clear from them.
10. Baby must-haves
The unique needs of the smallest members of the family mean they need all the right gear. Have you packed the baby monitors? The car seat? What about talcum powder and nappies? A high chair? More than anyone, you'll know what your baby needs, so don't forget the essentials!
11. Activities for downtime
It's easy to forget that time away is meant to be relaxing. Holidays aren't all go-go-go: you'll want to enjoy some time to relax.
If your accommodation has a TV, bring a laptop and HDMI cable. TV time entertains the kids (and gives you that well-deserved peace and quiet) and screens are handy for a movie night where everyone can get involved.
Alternatively, if you're looking towards more of a digital detox holiday, bring toys, arts & crafts for the kids and books and magazines for you. This is also where your games will come in handy.
Now you know what to bring to the family gathering, download your free budgeting spreadsheet and keep track of all of your holiday costs.