Getting married abroad is a trend on the rise! One in four British couples have their wedding abroad, often choosing a resort in a tropical destination as a venue. But, marrying abroad is not as simple as hopping on a plane to somewhere exotic – you have to take legalities and all sorts of documentation into account. Add that to the usual wedding planning tasks such as choosing a venue and picking a dress, the process can become a little more complicated, which is why we've decided to make the task easier for you, and put together the 10 essential tips to plan the perfect wedding abroad.

10 tips for planning a wedding abroad
1. Choose a destination
If you always dreamt of getting married abroad, you might already have a list of ideal destinations for the ceremony, but if you only thought about this possibility now there are a few things to bear in mind when choosing the destination. Start by thinking about the type of wedding you want to have – traditional or informal? Then think about the setting, which can go from historic to exotic, and move on to the cultural experience you want your guests to have – after all, they will travel all the way to that destination. Remember to also take the climate into consideration, as you probably don't want to have a beach wedding in monsoon season, for example.

2. Check the legality
Once the destination is pinned down, you have to check right away if the marriage will be legally recognised. For most countries the answer is yes, but you should definitely get in touch with the embassy or consulate of the country you want to marry in first to find more about their legal requirements. You want your marriage to be legally recognised both in the UK and in the country the wedding will take place in. If you find this too much of a hassle, hiring a local wedding planner is a good option – this way, you will have an expert dealing with all the legalities and paperwork for you.


3. Find a venue
When you've confirmed you can get legally married in the destination of your choice, it's time to find the perfect venue for the big day. Remember this will be a once in a lifetime experience for you and your guests, so take your time researching wedding venues and speaking to owners. Besides the usual cost, deposit and cancellation policy concerns, make sure you ask about: venue size, local suppliers, languages spoken by staff, sleeping arrangements, decoration restrictions, transportation options, rules etc. For most places you can book your wedding venue up to 18 months before the wedding, so when you have a few venue options in mind, it would be ideal to visit them first before you make the final choice – this will, of course, depend on your time and budget.

4. Hire a local wedding planner
What could be better than having someone local planning your destination wedding? Hiring a local wedding planner is a great option since they can handle legal requirements, venue arrangements and wedding suppliers for you, while you focus on everything else back in the UK. Besides taking stressful and time-consuming tasks off your shoulders, a local planner will have local connections with suppliers and vendors, and be able to translate your requirements into the local language. You might not even have to visit the destination beforehand, if you find just the right planner!

5. Book the flights
As soon as you book your wedding venue, book the flights too. Remember the farther the destination, the more expensive it will be to fly there, so it's important to book as in advance as possible. Ideally, you will have chosen a wedding date when no local holidays or events are taking place, as these will most likely have an impact in flight demand and price. When booking the flights make sure you're leaving at least 48 hours between the day you arrive and your wedding day, so you have enough time to get over any jet lag and to discuss last-minute details with the venue and/or the wedding planner.

6. Send Save the Dates early
Getting married abroad is not the same as getting married 45 min away from home. Your guests will probably have to take more than one day off work, so the sooner they know the date the better. Make sure you send out your Save the Date cards at least a year in advance, if possible, and be ready to received numerous emails and phone calls with questions about travel plans and accommodation. A good option to keep your guests informed is to create a wedding website with all the details on the big day.

7. Gather all legal documents
A wedding overseas will require more paperwork than a local wedding. With this in mind, creating a checklist of all the documents you need is a good way of keeping everything organised and making sure you don't forget to get any specific documents beforehand. Most countries require original documents or certified copies, and some countries might require authenticated document translations.

Usually, the legal documents required when marrying abroad are:
Birth certificate
Passport valid at least 6 months at the time of wedding
Declaration of Single Status
Certificate of No Impediment
Proof of residence

8. Get wedding insurance
Insurance is always recommended when travelling abroad, but it's even more important when you're travelling for an overseas wedding. Buy wedding insurance to cover your dress, wedding rings, gifts and any other valuable items you carry with you – just in case they are lost or stolen. When you're signing off the insurance, remember to double check the value you're covered up to. And if you're concerned about any natural phenomenon at the destination that might affect your wedding, such as ash clouds for example, you can talk to the insurer to get coverage for those too.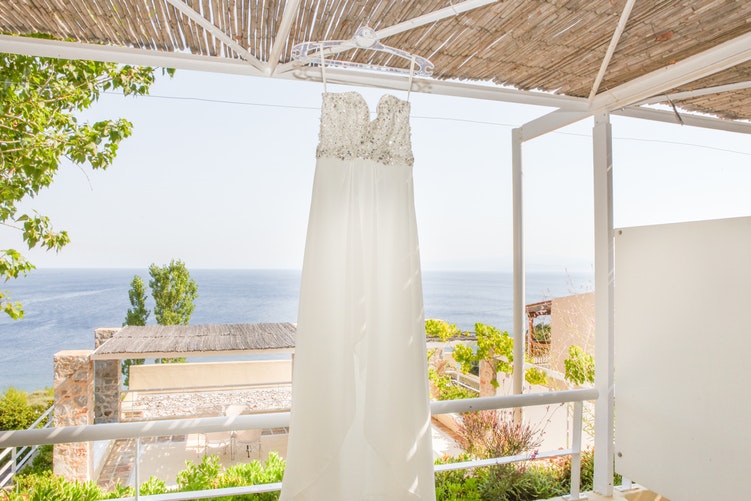 9. Think of a plan for the dress
You not only need to plan how to get to your wedding destination, you also need to plan how to get your dress there – safe and sound. A wedding dress is too delicate to simply check-in as hold luggage, so you have to find another way to transport it overseas. You can take your dress on board as hand luggage (probably at an extra cost), ask the cabin crew nicely to hang the dress in their closet, or even book an extra seat just for the dress (if you have the budget). If all else fails and you have to check-in your dress, just make sure you pack it securely in a box and mark it as fragile.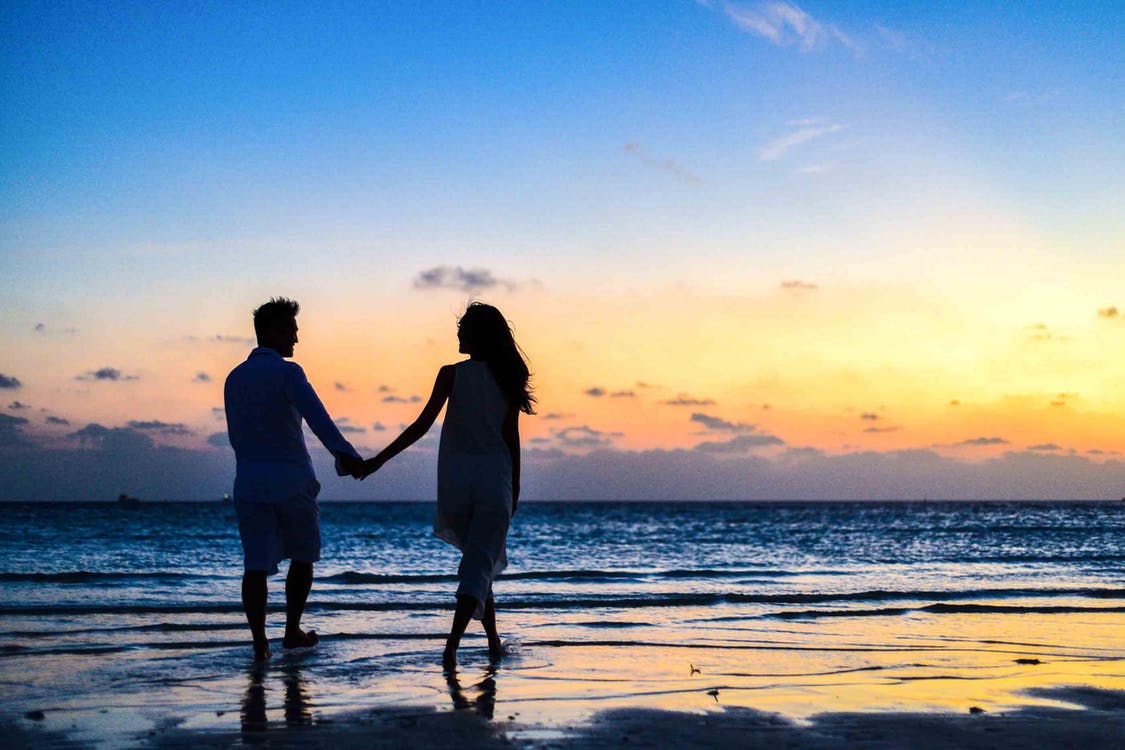 10. Plan your honeymoon
Since you're already planning to marry abroad, why not plan the honeymoon too? You already have a destination and a date, so you just need to extend the trip a little longer to actually enjoy the country where you'll be exchanging vows – it will help your budget too! And you don't have to spend your honeymoon exactly where you'll be getting married, as you can fly or drive somewhere else in the country, or even explore different islands while you're there. Whatever you choose to do, just remember your honeymoon is meant to be one of the best trips of your life, so just focus on enjoying it!