Hidden Valley Yurts was one of the first glamping sites in the UK. Open since 2008, this glamping site in Monmouthshire, South Wales, is surrounded by 80 acres of woodland, and comprises 5 fully furnished Mongolian yurts that can provide modern accommodation for up to 31 people.

Besides celebrating 10 years of business this year, the Hidden Valley Yurts are also proud achievers of a sustainability award, a TripAdvisor Certificate of Excellence, and the launch of The Lake House – a luxury holiday accommodation and skills centre.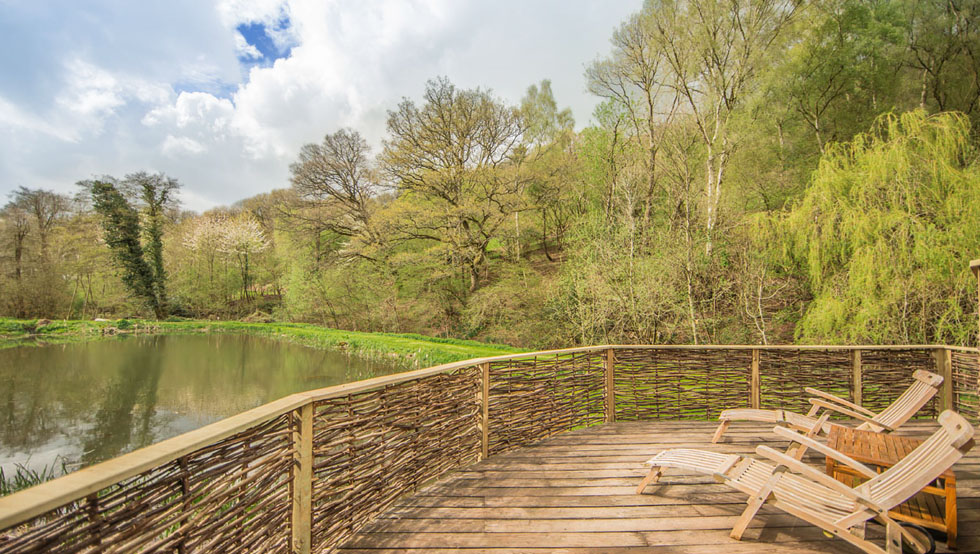 We like this property because…
It has 3 yurts that can accommodate up to 7 people, while the other two yurts can accommodate up to 5 people. Each yurt mixes comfort and luxury perfectly, with a mix of daybeds and futons, and is beautifully decorated with Mongolian furniture, chairs, tables, throws and rugs. The yurts also have a wood burning stove, solar powered fairy lights inside and solar lanterns outside, plus a furnished wooden deck with a built-in stone BBQ for a wonderful family meal outdoors.

The fully equipped kitchen and bathroom facilities are shared, with enough space and storage to provide comfort and privacy to different groups of guests. In the magical woodlands and fields of the Hidden Valley Yurts farm you can also find a boules pitch, a badminton net, a campfire area, a wood-burning pizza oven, a dining tent for a safari-like experience, and a lovely chicken run where you can collect fresh eggs every morning.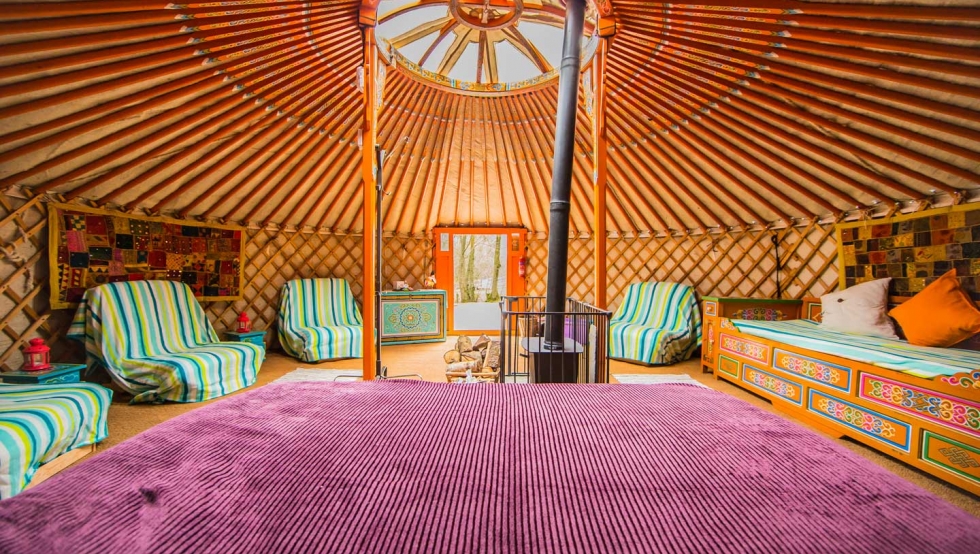 Our favourite feature is…
The newly introduced Lake House, which is separate from the glamping site, offering privacy and luxury in a stunning countryside location. From the large wooden deck, you can enjoy the peaceful surroundings, and a private lake with a stream running alongside. With two large bedrooms and two bathrooms, an open living space and a modern kitchen, The Lake House is your restful home away from home.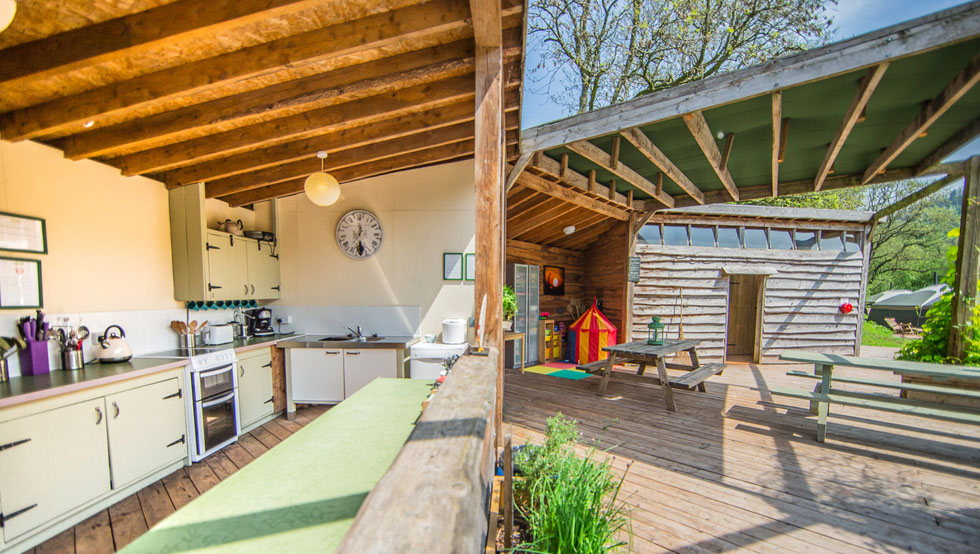 The owner says…
"Glamping is a great holiday for kids and their parents as both can really get an experience that they will always remember. I can't help but look back at the holidays I had as a child, climbing trees, rolling down hills through long grass, the hot summer days, and how idyllic it all was. I was able to be a child, and I look at kids today and feel that they are being asked to grow up far too quickly, with mobile phones, tablets, Wi-Fi and social media. Kids get very little time to be kids these days.

Glamping gives both parents and children an escape from all this – families start to talk and interact with each other in a way they don't do at home anymore. Their focus is on each other rather than the gadgets buzzing and vibrating in their pockets. Staying at a safe and secure glamping site like Hidden Valley Yurts, parents can relax and the children can run free. Kids get a chance to be kids again.

My favourite ever quote from a guest is that a stay with us "is like a concentrated pill of relaxation"."

Mike Pointing, Owner of Hidden Valley Yurts

At the Hidden Valley Yurts rural retreat guests can truly relax and settle in to the glamping life. If you want to experience nature with your family through glamping, book your stay at Hidden Valley Yurts here.