If you've had your holiday rental for a little while now, or it's new to you and you're interested in redecorating, it can be hard to know how to give your place a new character and lease of life without forking out a small fortune.
However, we don't think redecorating has to be expensive at all, so we've put together some affordable ways you can bring some new life to your holiday property.
Try a new lick of paint
If your property is looking a little worn (or well lived in as we like to say!) there's nothing like a fresh layer of paint to liven up the place again. While plain white is elegant and can really open up a space, try a feature wall of a different colour to effortlessly add character to the place. We're not only talking about walls though; your kitchen cupboards or bedroom chests of drawers could also be revamped with a new coat of paint.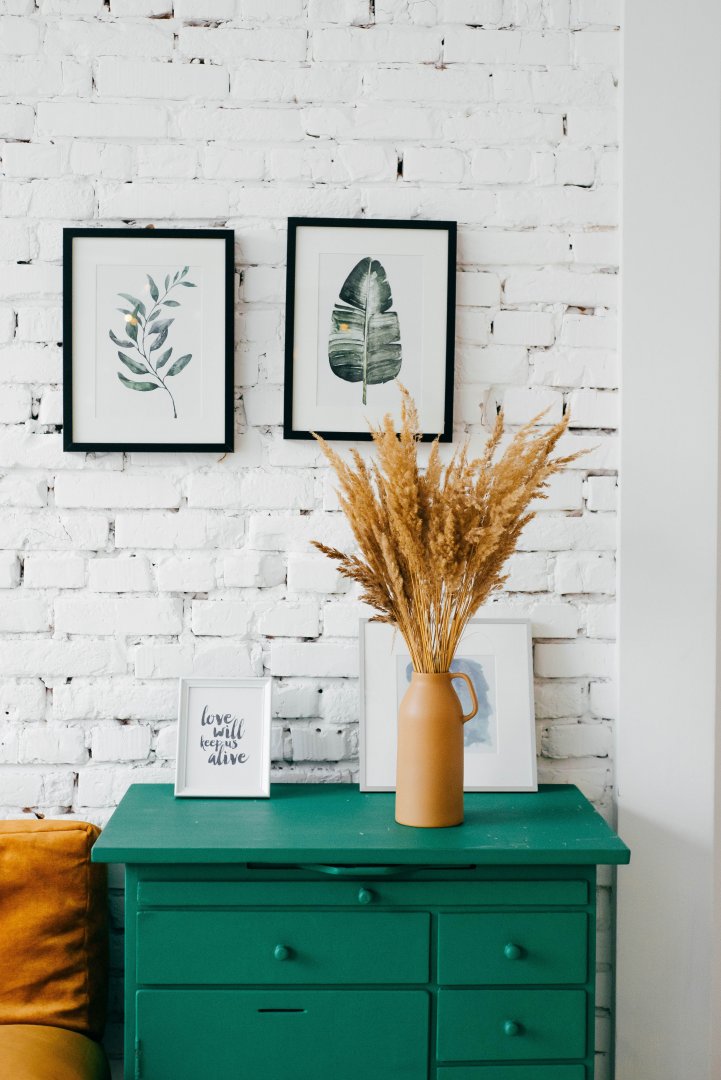 Use bold wallpaper
Wallpaper comes in a variety of designs and doesn't have to be expensive. Try changing the walls in your bathroom to something a little different. As bathrooms are usually the smallest room in the house, they are a great place to decorate if you're low on budget.
Add plants
Adding plants can really liven up a room and they don't cost a lot. If real plants aren't practical, fake ones or dried plants are a more manageable option and can often look just as striking. You can go as simple as a few cactuses spotted around window sills to hanging flowers in stylish planters off staircases or balconies.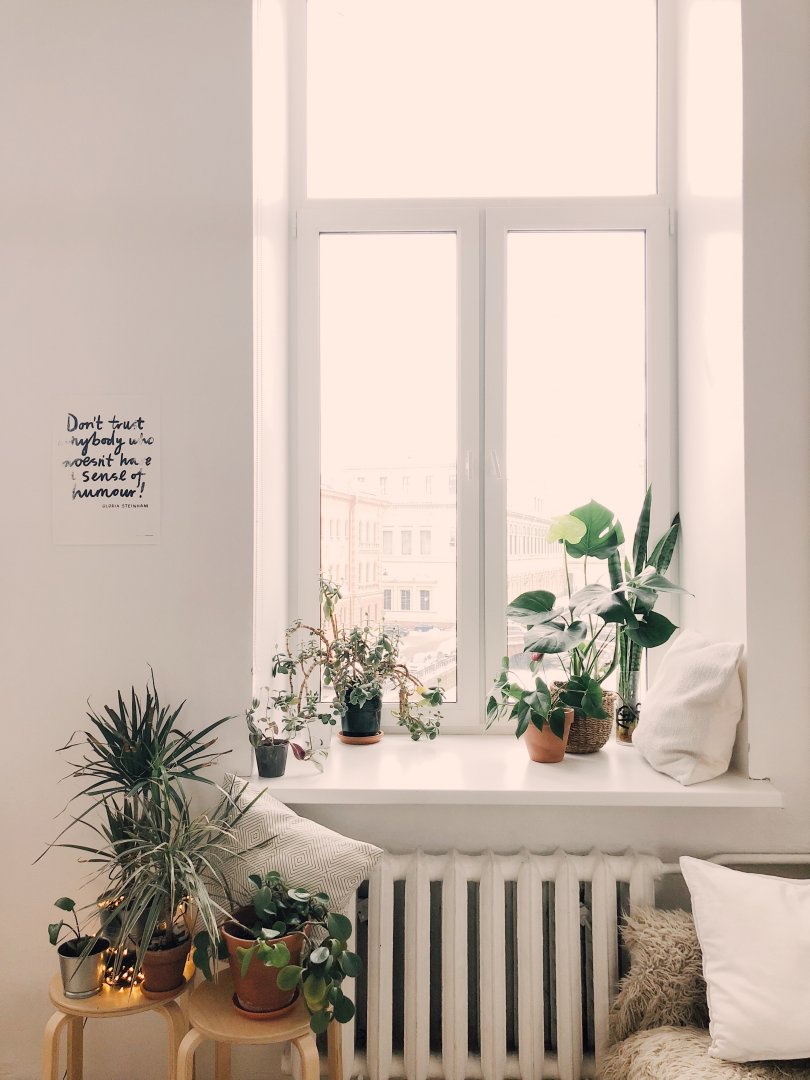 Upcycle
Taking household waste and turning it into decorative items has become increasingly popular. You can turn old bottles into lamps or clean out your used tins and make plant pots and kitchen storage containers. Upcycling costs very little and can have an incredibly quirky effect, it will certainly give your guests something to remember!
Have a colour scheme
Choose a colour scheme for each room, then each time you're out and you see something in that colour you could buy it for the room. This can be cushions, lamps, or random things you find in a market. Your collection will build up over time and create a very unique effect.
Buy new cushions and throws
It might not be feasible to invest in a new sofa every time you want to redecorate, this is where buying a few new throws and cushions can give a room that new feel without putting you out of pocket. New rugs and curtains are also a good way to give a room a revamp if things are beginning to look worn.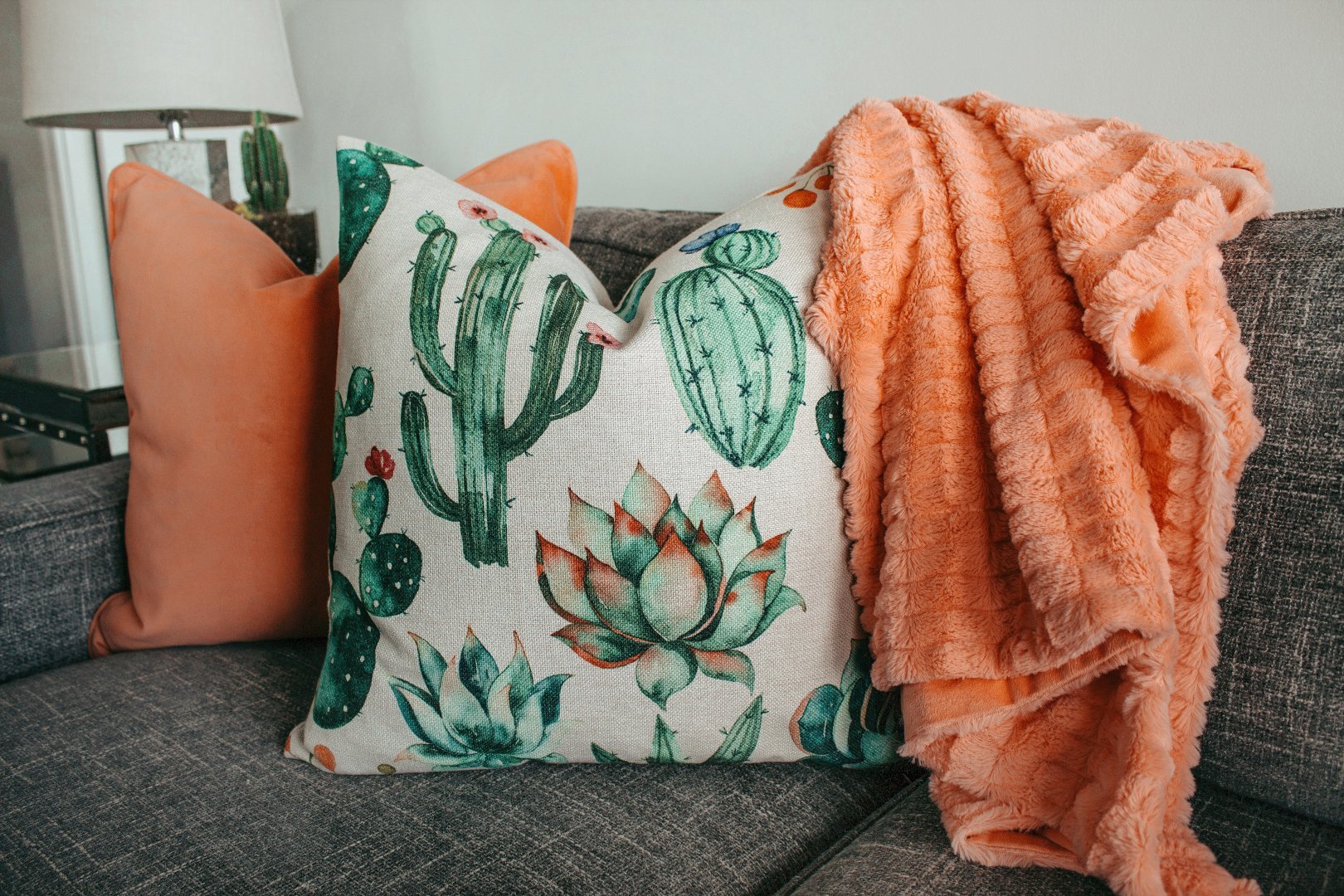 Think about mirrors and artwork
Use the old trick of mirrors to make a space look bigger than it is. You can find cheap, good quality mirrors from charity or antique shops.
Adding artwork to your walls is also a great way to give a place a bit of character. You don't need to invest in masterpieces, they can just be prints from a local shop or a painting of the surrounding area. Remember to stay away from traditionally bland hotel-style paintings, after all you want your home to have its own personality and reflect the area that it is in.
Hopefully our tips will help you to see that you don't have to spend a huge amount of money to redecorate your property. Remember that this is your holiday home, so let your personality shine through in your decorating, and leave a memorable experience for your guests.
Interested in some more tips and tricks? Take a look at our 10 Tips to Maximise your Holiday Property Bookings.
Need more advice on managing your holiday property? List your property with us at GroupAccommodation.com and our experienced staff will go above and beyond to help answer any queries you might have. Find out what else you get when you advertise with us.