Villa holidays are amongst the most popular choices for big group getaways. Some of the main reasons for choosing a holiday villa are: privacy, exclusivity, space, child and family friendly, and multigenerational travel. The type of villa you choose will depend on what you want most out of the break away, and who you're planning to go with.
Whether you are a group of friends or families holidaying together, with guest ages ranging from small children to grandparents, you are guaranteed to find a villa rental to suit everyone's needs, wants and tastes all under one roof!
Villas come in all shapes and sizes, ranging from a very basic, rustic retreat, surrounded by nothing but nature, and no Wi-Fi connection, to the ultimate in luxury accommodation with every amenity and appliance, swimming pools, tennis courts and even home cinemas.
It's important to check the details with your chosen holiday villa thoroughly so that nothing is overlooked, such as: a gated pool if you have small children, or easy, step-free access in and around the property for older generations.
We have curated a list of holiday villas to suit a range of requirements in some of the most beautiful parts of the world: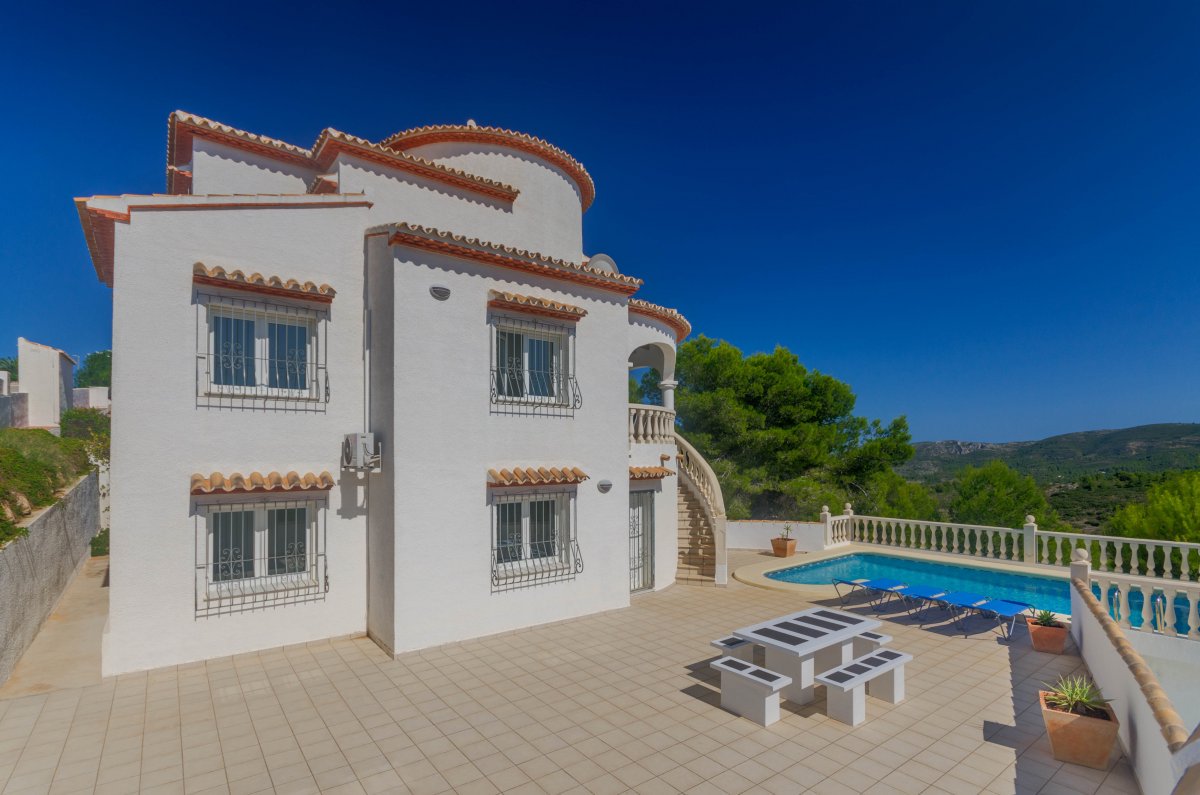 This holiday villa benefits from a huge amount of space. The actual rental consists of 2 completely separate self-contained units, which makes it an ideal choice for two families holidaying together who want a little privacy from time-to-time throughout their stay. Alicante and Valencia are equidistant from the property, about one hour drive. The local area has many traditional Spanish eateries, and is just a short car journey from supermarkets.
One of this villas best attributes is the large open terrace area, which provides a fantastic place to all get together at meal times and wind down from the day.
Sleeps: 10
Yes: space, privacy, pool, Wi-Fi, self-catering
No: pets, hot tub, tennis court, disabled access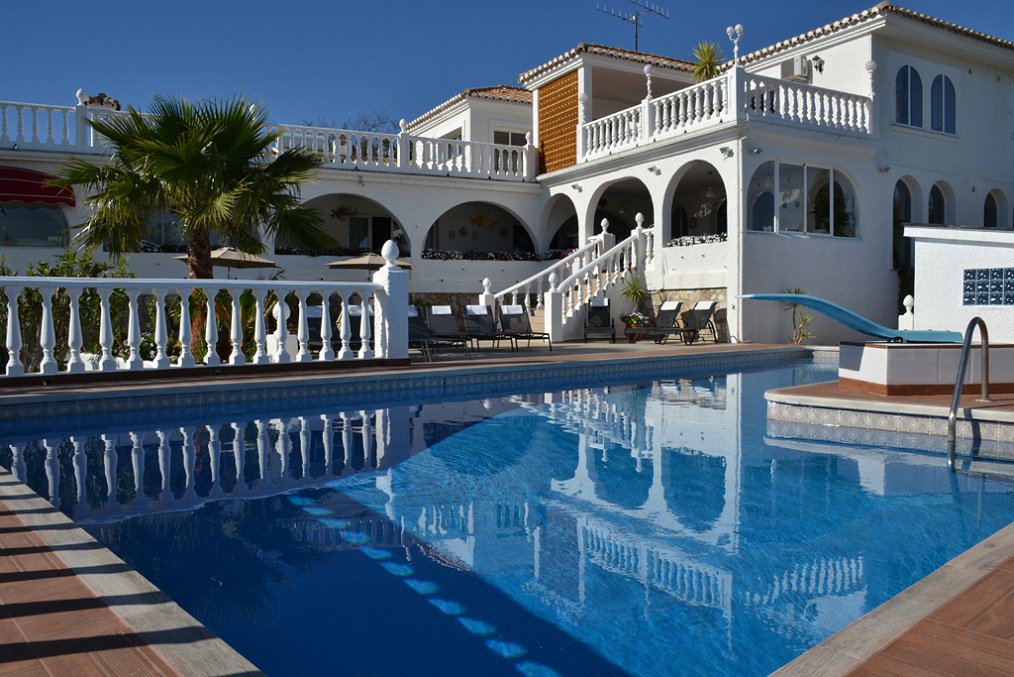 This villa is a great option for large groups looking for an activity packed holiday, including golf, horse riding, mountain biking and a whole host of water sports. The location is within easy reach of villages, beaches, and mountains, perfect for some spectacular sightseeing hikes.
Spanning 3 floors, including 2 family apartments which have their own private bathrooms, the villa can accommodate up to 28 guests in 12 bedrooms, including two bedrooms suitable for small children.
The extensive facilities include a private tennis court, 2 private swimming pools (an indoor heated and outdoor with a diving board), private golf green, and a whole host of games suited to all ages.
Sleeps: 28
Yes: space, privacy, pool, tennis court, hot tub, Wi-Fi
No: pets, disabled access,
Villa Tropez is situated in an elevated position above the valley of St. Tropez. Surrounded by exquisite views of vineyards and olive trees, the setting is ideal for those looking for a very private, peaceful holiday. It is important to note that this is not a party house, and is not suitable for weddings, or any noisy events.
This accommodation prides itself on having rustic, provincial charm, providing the perfect base for those wanting a quintessential French experience.
Sleeps: 14
Yes: pets, privacy, pool, disabled access
No: tennis court, hot tub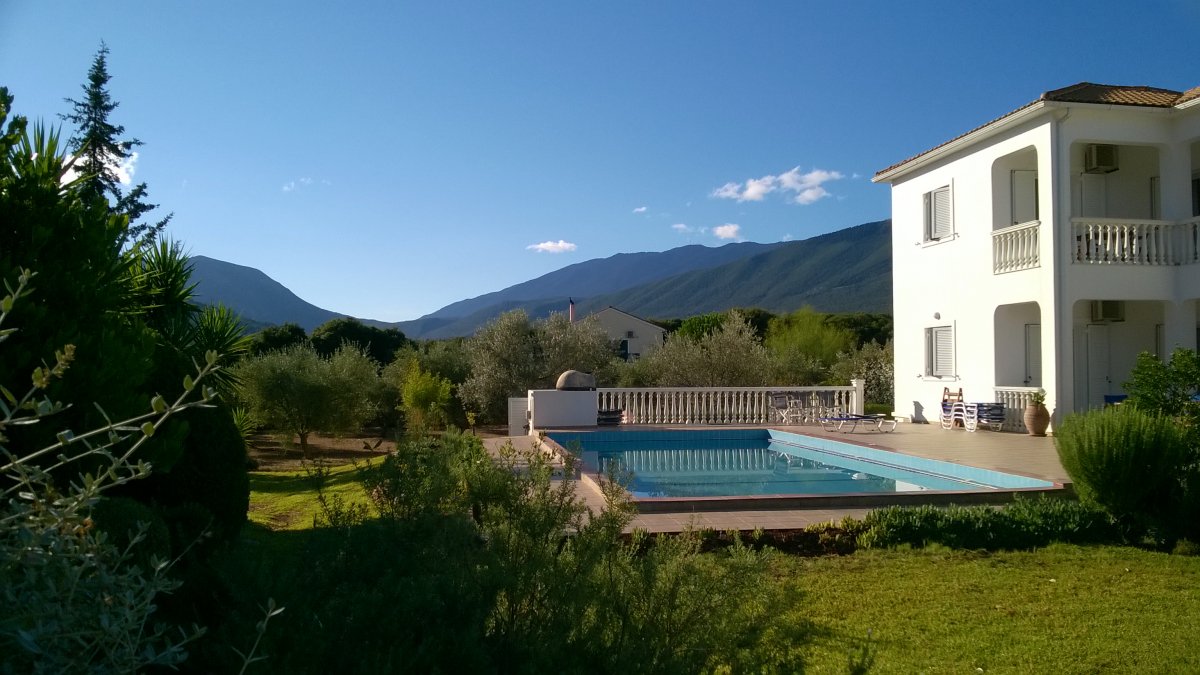 The Walnut Tree offers ample room for groups of friends or perhaps a large family who need a villa that can accommodate for multi generation holidays. The views of the Kefalonian mountains and Mount Aenos National Park make this holiday home an incredible setting for a wedding celebration, with space for 40 seated guests in the grounds.
The layout of the villa has been carefully thought out to ensure that guests have the most relaxed holiday. The bedrooms are split over 2 floors, providing that much-needed privacy for families holidaying together. There are also two large open-plan living areas, both with dining facilities which can seat up to 12 guests.
Sleeps: 10
Yes: privacy, pool, Wi-Fi
No: pets, disabled access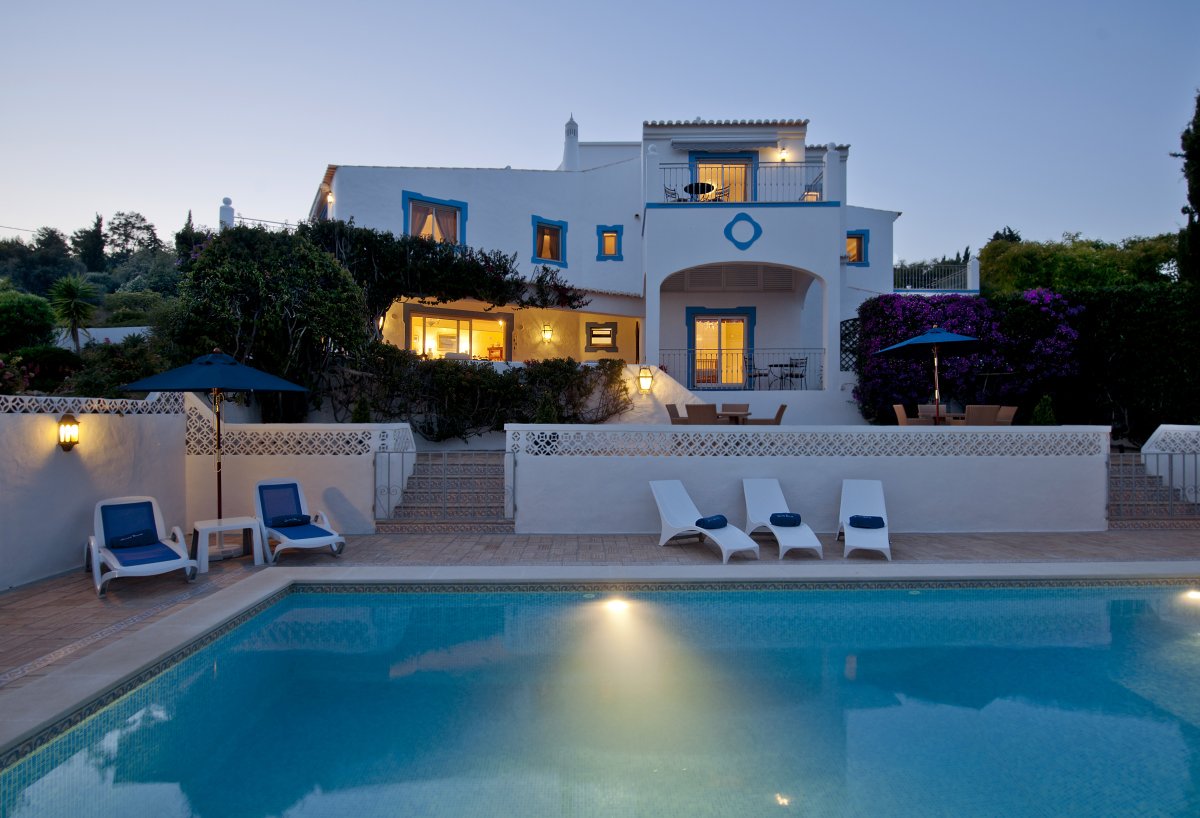 Quinta Bonita offers guests a real home-from-home, holiday experience. Once a traditional Portuguese farmhouse, this villa has been lovingly transformed into a luxury holiday home. The property can be rented as a self-catering or as a fully serviced hotel.
The beautiful setting of Quinta Bonita makes it perfect for weddings, with room for a marquee to cater to up to 100 people. The extensive grounds are immaculate, with waterfalls, an orchard and terraces perfect for alfresco dining. There is even enough space for yoga and massages, which would make this villa the perfect choice for a retreat or wellness destination.
The estate consists of 2 properties, the main house (The Quinta) and a smaller cottage (Casa Bonita). There are 10 bedrooms in total, the Quinta has 8, and Casa Bonita has 2.
The Quinta is located very close to Praia da Luz and Lagos, where you will find a range of golf courses, local restaurants with excellent food, and beaches.
Sleeps: 19
Yes: privacy, pool, Wi-Fi
No: pets, disabled access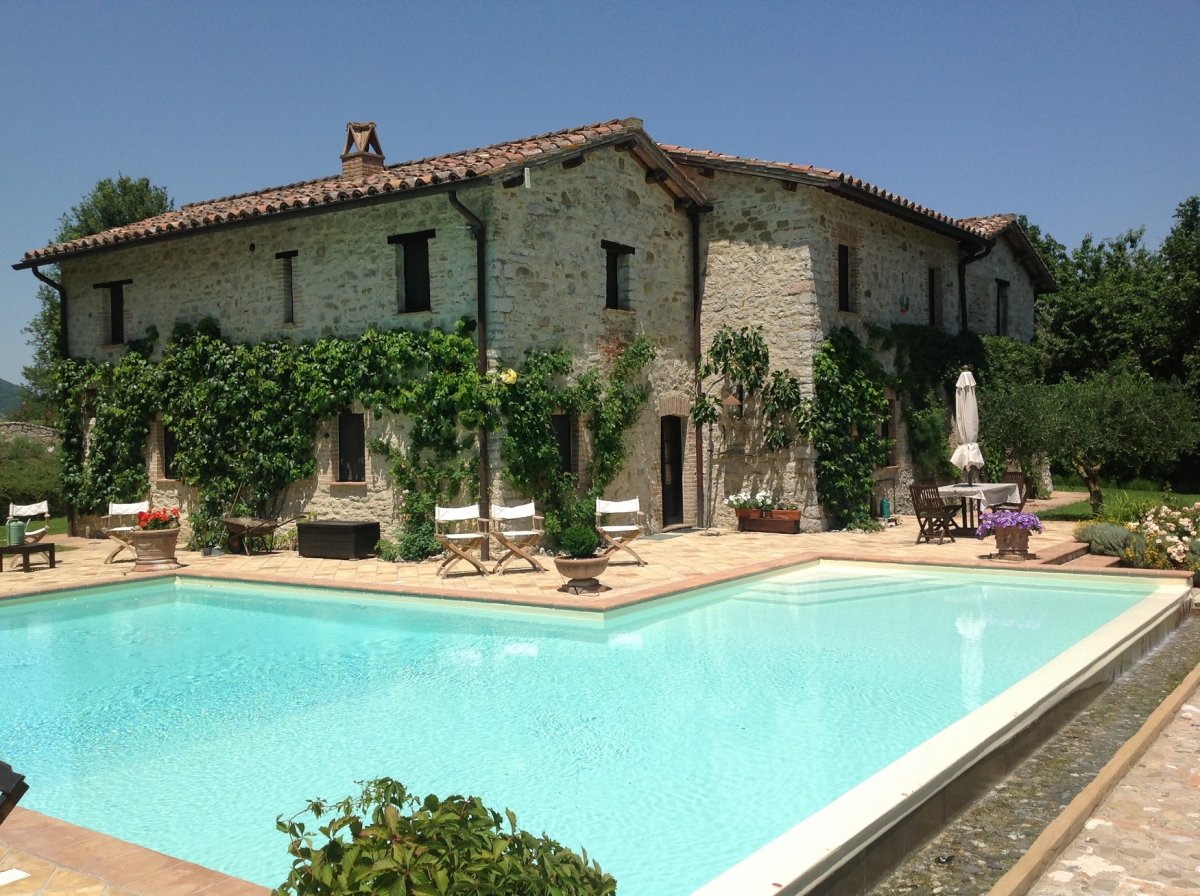 Villa Capanne is 600 years old, and after a beautiful restoration process, the owners have transformed this property into an exquisite holiday villa, whilst retaining its traditional, Umbrian charm. The property sits within a private, gated estate with panoramic views of the Antognolla Valley.
The main house, Capanne can accommodate up to 8 guests, and the smaller, self-contained house, Capannetta, can accommodate up to 4. The properties are adjacent to one another, making this the perfect property for friends and families holidaying together who require a little privacy.
This property is ideal for golf enthusiasts, as you have full access to the Robert Trent Jones championship golf course.
Sleeps: 10
Yes: privacy, pool, Wi-Fi
No: pets, disabled access
Explore our full portfolio of villa properties here.