Many couples today are turning to no-corkage wedding venues in a bid to reduce costs without compromising on their big day. By choosing to have a BYOB (bring your own booze) wedding venue, you can save money on the cost of drinks and free up some of your budget to spend on those little details that will make your big day extra special.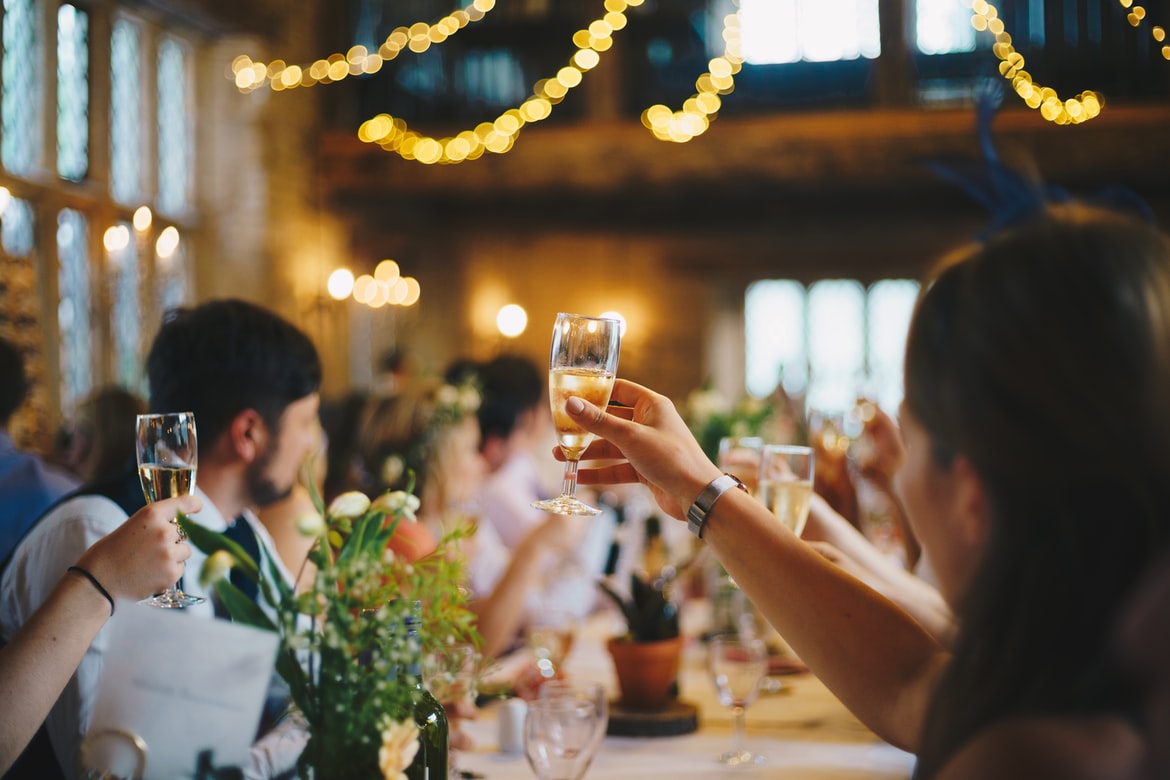 What does 'no corkage' mean?
A no-corkage drinks policy simply means that you can bring your own drinks into a venue without incurring any extra fees or corkage charges. No corkage policies are usually held by venues that do not or cannot supply their own alcoholic drinks, often because they don't hold a licence to do so or they are more intimate wedding venues. For many couples, opting for a BYOB wedding means buying large volumes of alcohol (which can mean anything from wine and beer to spirits, cocktails, and specialist drinks) at retail prices, avoiding steep price markups while enjoying maximum flexibility when it comes to wedding drinks.
Some venues may allow you to provide unlimited drinks of your own with no corkage fees, while other venues will offer a free allowance, which will usually be a certain amount of alcohol per guest. If you opt to have your wedding at a venue like this, they will usually offer you the option of either purchasing more drinks from the venue or bringing more of your drinks into the venue with an applied corkage fee.
What is a corkage fee?
A corkage fee is a fee that is often charged by licensed or unlicensed venues in exchange for allowing guests to consume alcohol that is not from the venue on the premises. The corkage fee doesn't actually pay for any service, but for many couples, it is still cheaper to pay a corkage fee and supply their own alcohol than it is to buy alcohol at the venue. However, corkage fees can be surprisingly high, with some corkage fees effectively doubling the cost of bringing alcohol into the venue.
It's no surprise that a lot of customers do not want to pay high prices simply to provide their own alcohol, especially at venues where there is no option to buy drinks on site. This is where opting for a no-corkage wedding venue can pay off.
The benefits of having a no corkage wedding
There are lots of benefits of choosing a no corkage wedding venue. Whether you're looking to save money or just want to tailor your wedding day to your own individual tastes, no corkage venues are a great choice because they are:
• Economical: Choosing a venue that offers BYOB weddings can save you a lot of money, particularly if you're hosting many guests. With some venues charging between £10 and £20 for corkage per bottle of wine, no corkage weddings can save you hundreds or even thousands of pounds. You can save this money for your honeymoon, or just spend it making the day special in other ways.
• Flexible: When you provide all of your own alcohol for your big day, it means you can tailor your drinks menu to your own tastes, as well as those of your friends and family. Many wedding venues offer standard drinks packages that include classic drinks like wine, beer, and prosecco, but if you want to personalise your wedding day with a cocktail menu or even a selection of your favourite malt whiskies, a BYOB wedding is perfect.
• Personal: Whatever you want from your big day, opting for a no corkage venue can help you to arrange it. Venues that provide drinks for your guests will usually provide them at particular times, depending on the venue's own schedule. If you bring your own drinks – and you've got a friend or two to help – you can offer a cocktail upon entry, a digestif after the meal, and a nightcap before the evening is through.
No corkage wedding venues we love
If you're looking for no corkage wedding venues in the UK, why not browse some of our favourite no corkage wedding venues below? We've chosen some of the most stunning, memorable venues across England and Wales that offer no corkage weddings for couples who want a beautiful wedding in a show-stopping location that allows for ultimate flexibility without blowing the budget.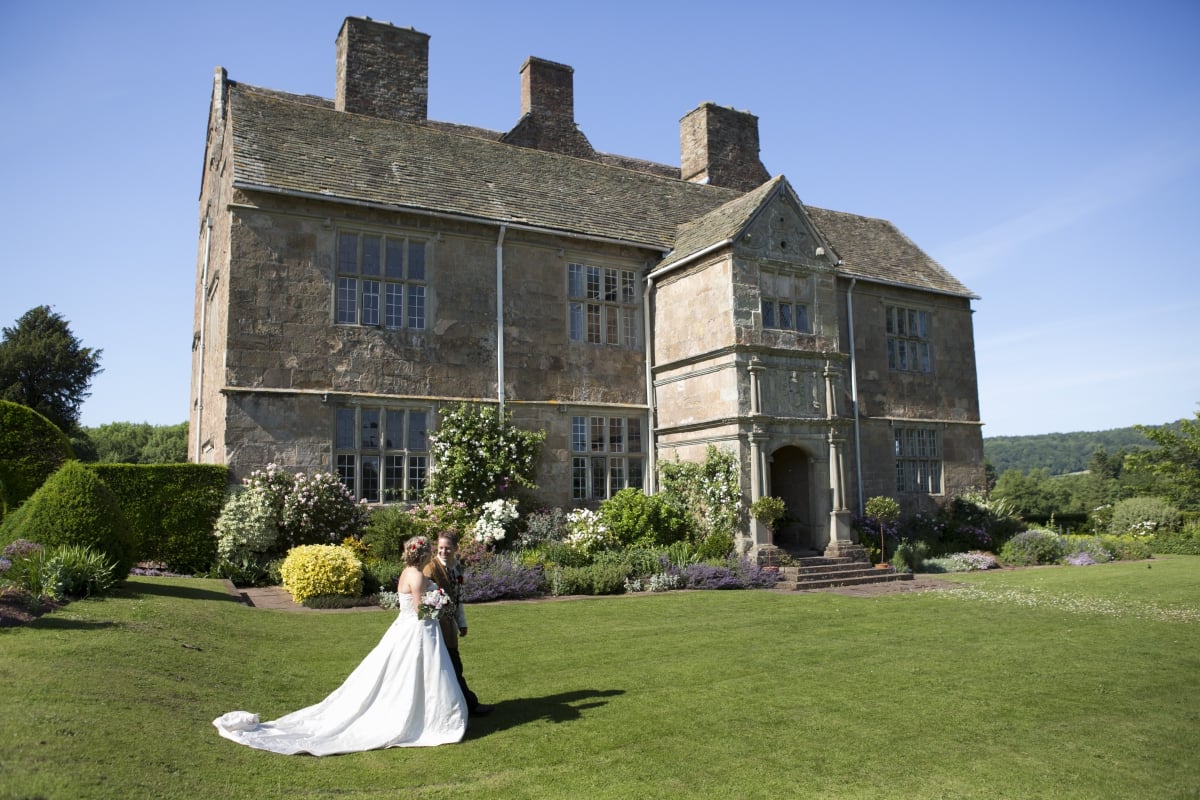 The wonderful Treowen in Monmouthshire offers the ideal setting for those who want to create their own wedding day, rather than accept a standard wedding package. You will have exclusive use of the house and gardens for the whole of your visit, whether it is a weekend, midweek, or for a whole week. Treowen is a Grade I listed Jacobean manor house set at the heart of a private 400-acre estate. It offers a range of reception rooms, as well as plenty of accommodation for guests (twelve bedrooms sleeping twenty-five with 10 camp beds and 2 cots for any overspill).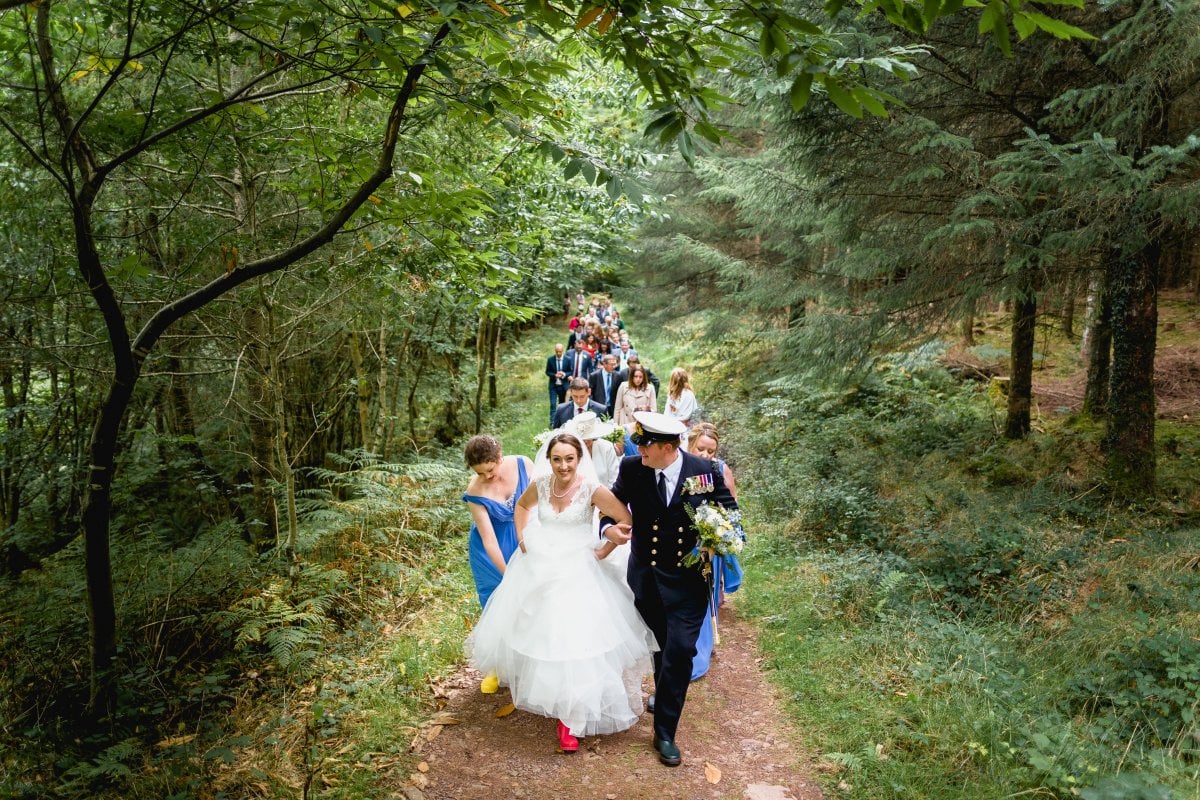 Middle Coombe Farm is a romantic wedding venue in Devon that's suitable for wedding parties of up to 120 guests. Set within 400 acres of farm and woodland, Middle Coombe Farm offers the perfect getaway for couples looking for a stunning rural destination wedding. The venue includes accommodation for up to 20 people in the four-star, grade II listed, 500-year-old thatched farmhouse and Allensdown barn.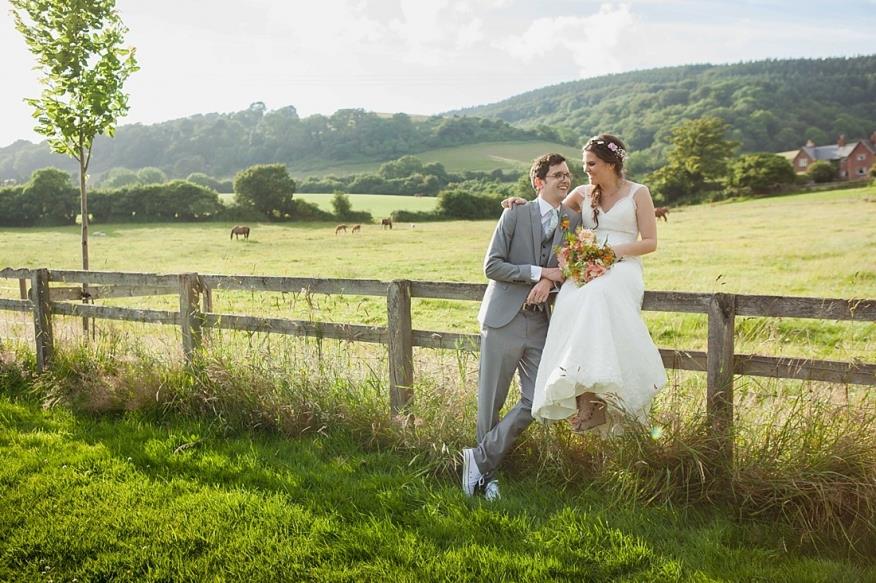 Knowle Manor offers couples the exclusive use of a manor house in Exmoor that sleeps up to 50 guests across 20 individual bedrooms. Guests can choose to marry in one of many rooms across the house, including the glass-roofed Palm House, the Dining Room, and the Drawing Room. Enjoy exclusive use of this awe-inspiring, historic manor house set within landscaped grounds for the entire weekend and entertain up to 120 evening guests at Knowle Manor.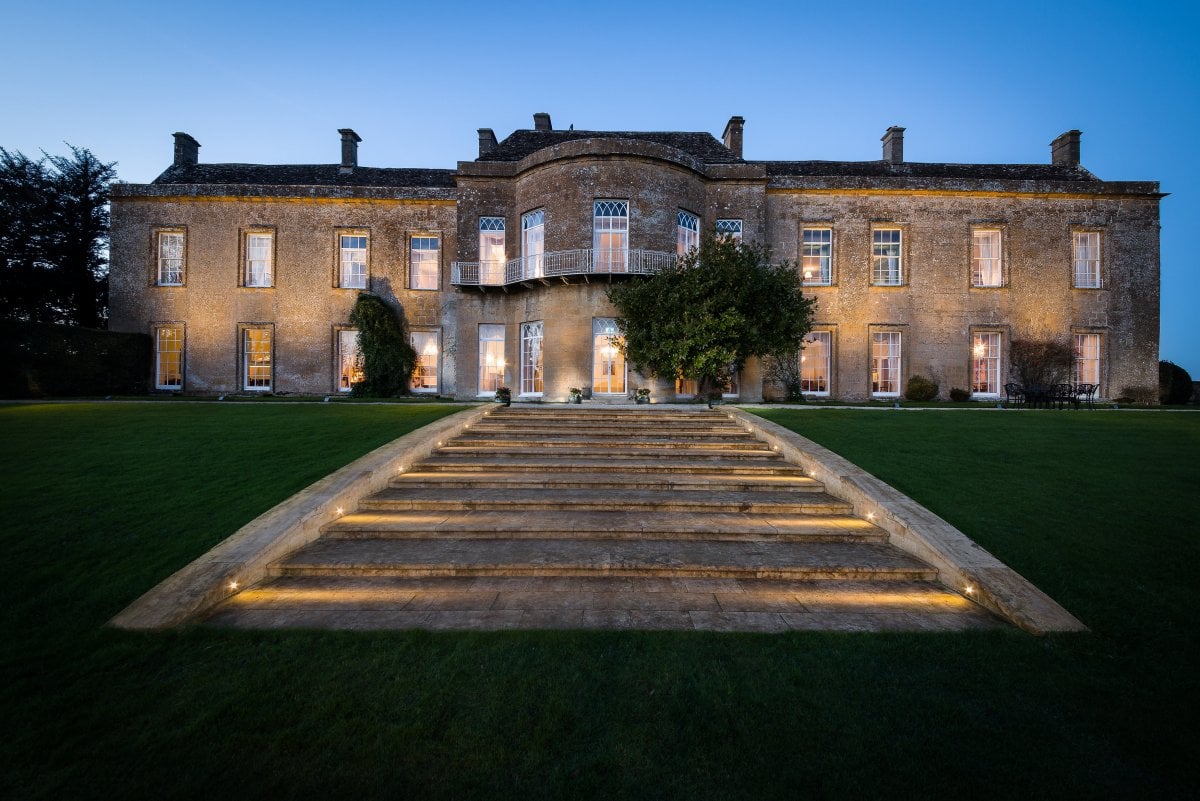 North Cadbury Court is a spacious country house that can be rented for three days or longer for weddings that can be personalised as much as you want with self-catering and no corkage fees. The gorgeous Balcony Suite is the perfect space for the bride and groom to spend their wedding night, while family and friends can sleep within the house nearby. North Cadbury Court is a stunning private home that's ideal for couples who want the freedom to customise every aspect of their special day.
Browse no-corkage wedding venues today
Looking to book your no-corkage wedding venue? Take a look at our range of wedding venues here.