If you're thinking of taking a trip to Ireland this year with family or friends, check out our favourite large houses, all offering plenty of peace and tranquillity and some fantastic days out. Ireland has many amazing areas to explore, from the wild west coast to the beautiful rolling countryside of Cork. Dublin is an incredible city break, easily walkable, and with a heap of interesting history and culture. And of course, it's the home to the Guinness Storehouse, an experience in itself!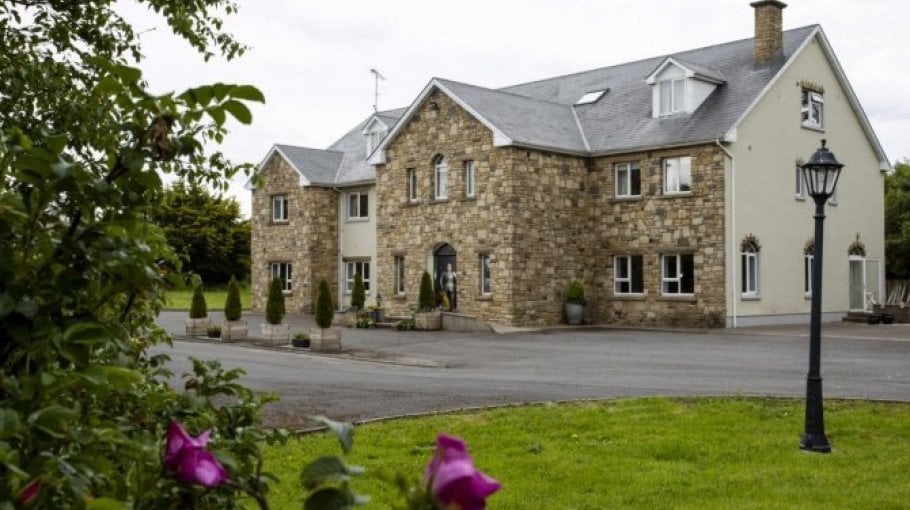 🛏 Sleeps 4 – 34 over 10 bedrooms
🔥 BBQ
🎲 Games room
🪵 Open fire
🥅 Outdoor games
This lovely, newly built manor house offers two separate accommodation options. The Manor sleeps up to 34, where the West Wing can accommodate up to 12, giving you plenty of flexibility with numbers. With a host of entertainment on your doorstep including a Railway Heritage Centre and enough walks to keep any hiker happy you certainly won't find yourself feeling bored. Wander the beautiful, mature gardens, relax with a sundowner on the south-facing patio, or cook up a storm in the professional kitchen, or if cooking really isn't your thing, hire one of the local caterers to come and take over the kitchen instead while you relax in front of the open fire.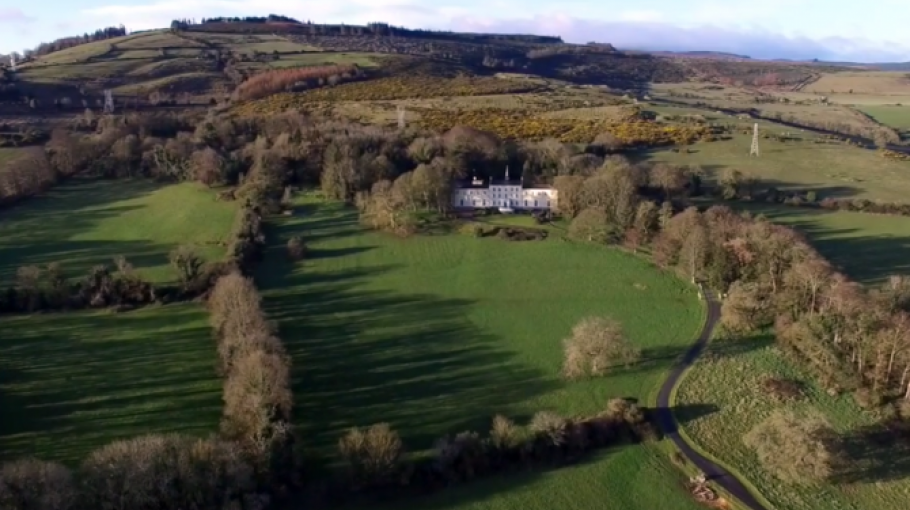 🛏 Sleeps 8 – 27 over 14 bedrooms
🎹 Piano
🎲 Games room
🪵 Open fires
🌳 Woodland to explore
🔥 BBQ
🛝 Children's play area
🐶 Pet friendly
This beautifully restored Country House is full to the brim of tasteful antiques, original features, and light open spaces within easy reach of Dublin. Expect to find stunning views from the lawns, a well-equipped games room, and plenty of grounds to explore. Golfers will find themselves in paradise, being within striking distance of many brilliant courses. If golf doesn't float your boat, why not visit the local equestrian centre and take part in some trekking, or for a spot of adrenaline head to the Tibradden Zipit, and weave yourself across one of the high ropes courses found within the beautiful pine trees at Tibradden Wood.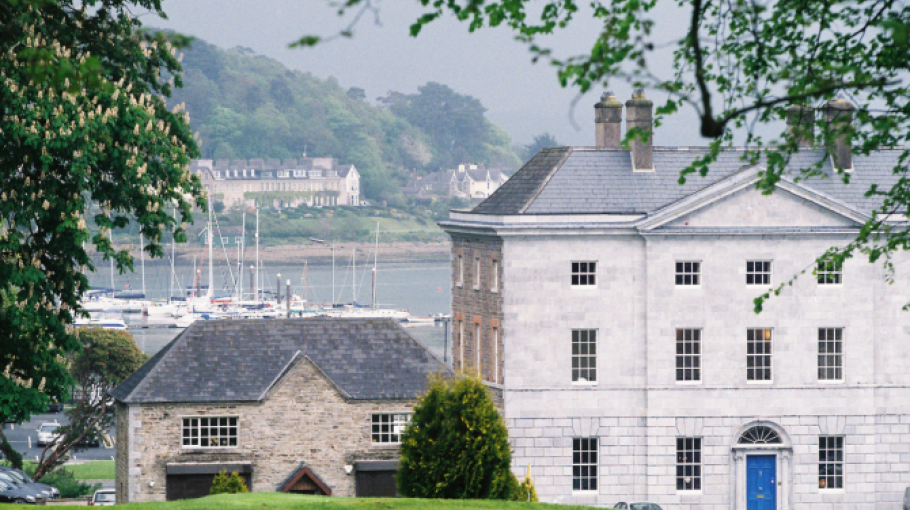 🛏 Sleeps 5 – 26 over 8 bedrooms
🪵 Log burners
🎹 Piano
🌅 Sea views
🌊 Close to beaches
This luxurious Georgian house has been tastefully restored and boasts stunning views across the Crosshaven Marina. Sit back and relax as you watch the yachts pass by, curl up in front of the log burner with a good book, or head to the local restaurant and bar to enjoy some live music at the weekend. For some real indulgence, the hosts are happy to provide breakfast for the group. The property is just 20 minutes from Cork International Airport, so it really won't take you long to get into the holiday spirit!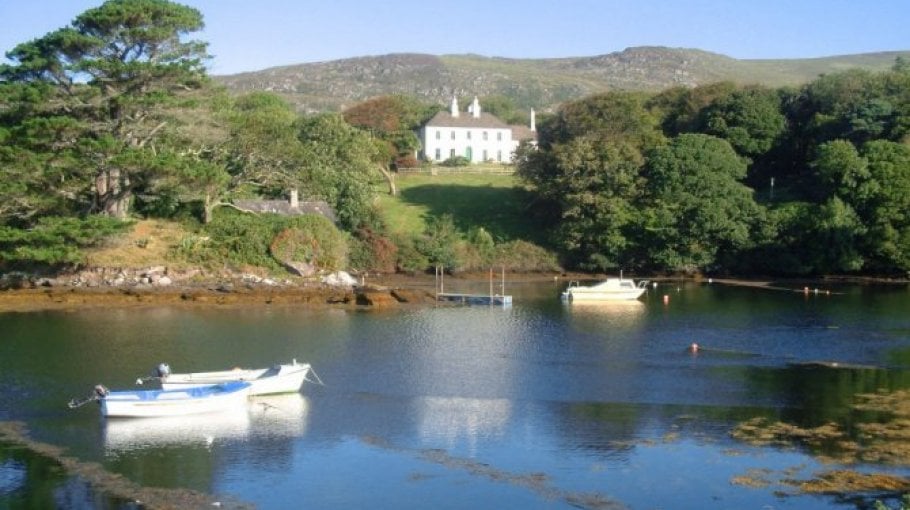 🛏 Sleeps 10 – 26 over 15 bedrooms
🎲 Games room
🪵 Open fires / log burners
🛝 Children's play area
🔥 BBQ
🌊 Close to beaches
🐶 Pet friendly
Spread over three separate houses, the accommodation at Westcove House is super flexible, making it nice and easy for your group numbers and requirements. Despite the separate sleeping arrangements, the house has plenty of room for the whole group to come together to enjoy some sociable time, including a dining room which seats up to 26, and a games / function room which comfortably holds up to 55 for a more formal meal. Across the site you'll discover a wide range of features to make your trip special, including cosy open fires, built in BBQs and even a sauna. Located close to Sneem and Waterville in County Kerry, you'll find an array of entertainment close by, including golf, beaches, horse riding and plenty of historic sites.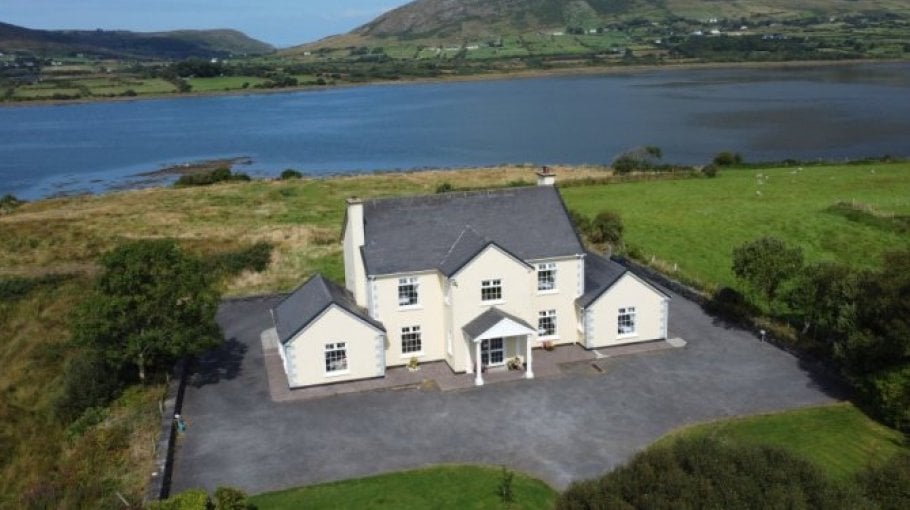 🛏 Sleeps 6 – 16 over 6 bedrooms
🪵 Open fire
🔥 BBQ
🌊 Waterfront views
With its magnificent waterfront views and rural location, The Final Furlong is an idillic spot for total relaxation. Expect to find stylish and sympathetically designed accommodation, with plenty of outdoor space for exploration or for any little ones to blow off some steam. Relax next to the peat / wood fire, or if the weather suits, enjoy the stunning waterfront views from the patio. Located within easy reach of the Kerry Way walking route and Beentee Loop, walker and hikers will have plenty of exploring opportunities. If walking isn't your thing, why not take one of the local boat trips and see if you can spot any of the puffins nesting in the local area?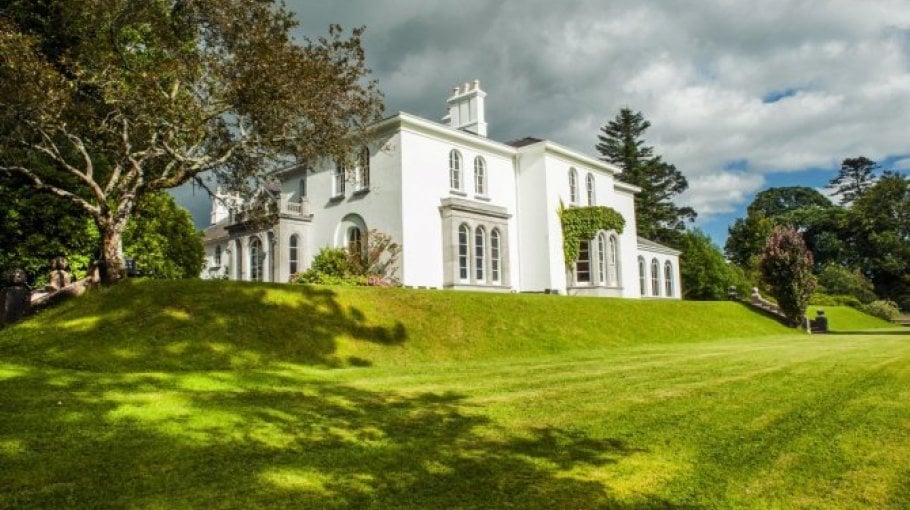 🛏 Sleeps 2 – 14 over 7 bedrooms
🪵 Open fires / log burners
🏓 Table tennis
🎲 Board games
🌳 Mature gardens
Coolclogher House is a fantastically restored country mansion, set within a beautiful walled private estate in the heart of the Kerry countryside. With 7 en suite bedrooms offering a choice of sleeping arrangements flexibility within the group is easily achieved. Located close to Killarney, Dingle, Kenmare, and many historic sites such as the Blarney Castele and Stone or Glengarrif, you'll be spoilt for choice with shopping excursions, walking trails, golf, or historic visits.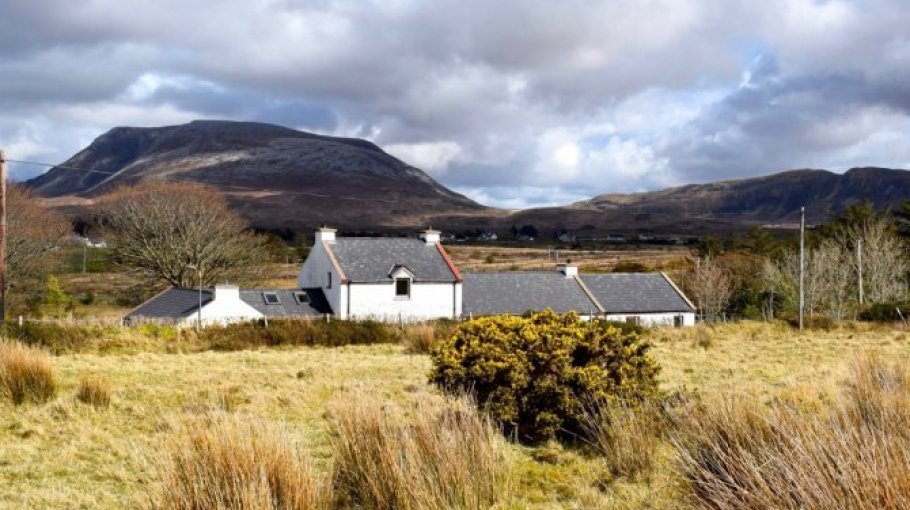 🛏 Sleeps 5 – 14 over 5 bedrooms
🏓 Table tennis available upon request
🔥 Fire pit
🌳 Mature gardens
🪵 Open fire
Surrounded by beautiful beaches and mountains, the relaxation starts from the minute you arrive at The Song House. Recently renovated, you'll find all the charm of an old country cottage, matched with plenty of comforts to make this a home away from home. With plenty of day trips on offer, such as hiking, mountain biking, kayaking and climbing, you're bound to find something for everyone to enjoy. If you're musically minded, make sure to head to one of the many local festivals to enjoy the traditional Irish music scene.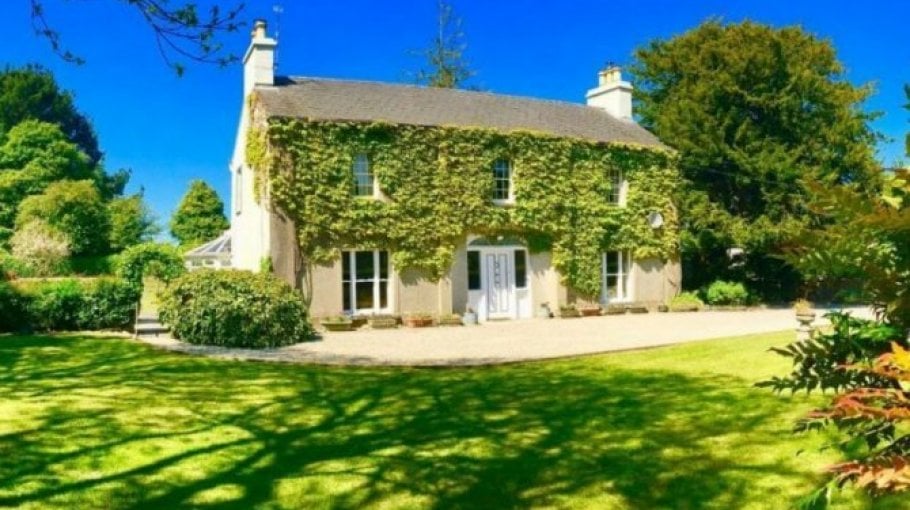 🛏 Sleeps 6 – 12 over 6 bedrooms
🪵 Open fire / log burner
🔥 BBQ
🎲 Board games
🌳 Mature gardens
Wellpark House is located within a one acre landscaped garden, in the pretty village of Oughterard. Within the property you'll find plenty of opportunities to relax in front of one of the open fires or log burners, or the beautiful conservatory sun room. Within the garden, see if you can spot the specially designed BBQ garden, a perfect setting for a family meal. Found near the river Owenriff, you'll find plenty of fishing opportunities, especially in nearby Connemara which is famous for its salmon and trout. The area also features beautiful beaches, as well as the scenic 'Wild Atlantic Way' If you prefer more of a city escape, head to nearby Galway City, where you'll discover plenty of shopping, spas, pubs and festivals to enjoy.
FAQ's
How do I get to ireland?
You have two options, ferry, or flight. There are plenty of ferry options from across the UK from ports such as Liverpool, Holyhead, Fishguard, and Pembroke, which will connect you to ports such as Dublin, Rosslare, Belfast. There are both fast and slow options for the crossing, and this can be a real adventure for kids (and adults!) Alternatively, you may prefer to fly. There are a number of options from both small and larger airports across the UK, which fly directly to areas such as Dublin, Cork or Shannon.
How many tourists visit ireland each year?
Ireland plays host to around 11.3 million tourists each year.
What's the best time of year to visit Ireland?
You can really visit Ireland at any time of year, but you'll find it less crowded between March and May, and September to November.