In a competitive market it can be hard to know how to make your property stand out from the crowd. The chances are there are a number of properties of your size in the surrounding area, which means you have to put in the work to make your property catch the eye of potential guests. There are, however, a few proven ways that you can give your property that extra boost.
Have the best and the MOST reviews
If your property is showcasing 3 star reviews and your competitor has 5 stars it'll be hard to compete. Having 5 star reviews puts you in the race for the top position for properties of your type. Did you know 83% of people will reference reviews before deciding to book a hotel? As well as having a good average rating, make sure you have a high volume of reviews too, look at how many reviews your closest competitors have and use that as your minimum benchmark.
High quality photographs
This cannot be underestimated and truly is holiday property marketing rule number 1. There really is no substitute for high quality, professional photos to make your property look the best. You may want to get your property up and running on advertising sites as quickly as possible and your phone has a pretty good camera but our advice is to work with a professional, and seek their advice on how to make your property stand out. Check out our guide to taking better photos.
Competitive prices
One of the most obvious ways to make you stand out from your competitors is to offer lower prices. Do a bit of research into what your closest competitors are offering, you want to make sure you're not charging way over the mark. Are there any discounts you can offer for certain types of parties?
Luxury
If you offer a luxury experience, then rather than trying to advertise competitive prices, emphasise the luxury features of staying in your property. When taking the pictures of your bathroom, fill the bath with bubbly water and decorate the room with candles. Have a bottle of champagne in one of your photos to show what kind of holiday your guests can have if they stay in your property.
Highlight your best features
Does your property have a swimming pool? Put it in your first picture or the title of your listing. If you don't have any special features, consider adding them – investing in a hot tub or a pool table, for example could increase your enquiries.
Emphasise unique features of your location
Remember that one of the main reasons people go away on holiday is to explore a new location. So make your property stand out by highlighting the unique surroundings they can enjoy when they stay at your property. Are you close to a beach, landmark or historical site? Then emphasise just how easy it is to get there from your property. Take a look at some more ways to make your holiday cottage stand out.
If you're in a lovely remote area, the lack of light pollution might mean you can stargaze, or watch an extraordinary sunset. Include images of these in your listing so that they don't have to rely on your word alone!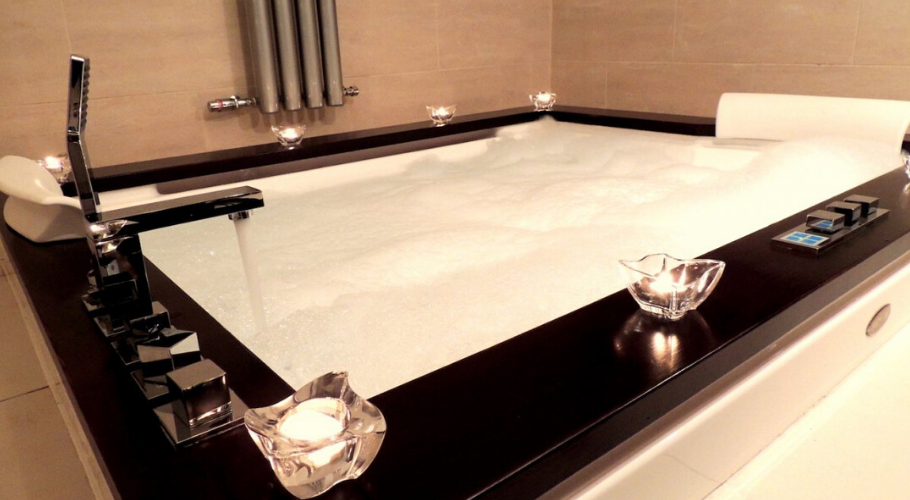 Any free extras?
Offer free breakfast or a welcome basket to show your guests that you're prepared to go above and beyond for them. Stuck for ideas on what to include? Have a look at this blog.
Put time and effort into your listing description
Just listing what features are in your property isn't going to convey to your guests what a stay in your property will really be like. Use descriptive text to make the reader imagine that they are actually there. Use language like 'step through from the living room to the dining room', or 'curl up in front of the woodburner after a day exploring the area.'
This should help set you apart from other properties that have only written the bare minimum.
Using one or a combination of these ideas should help you stand out from your competition and lead to an increase in enquiries. Owners at GroupAccommodation.com get the benefit of being able to pick up the phone and ask us for advice on their listing whenever they like. Find out what other benefits you get when you advertise with us.